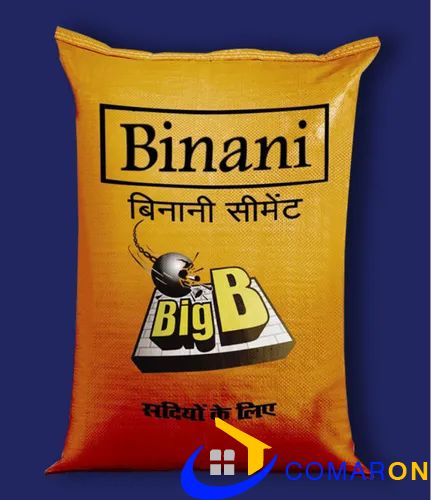 Binani Cement Limited is involved in the production and sales of cement as well as clinker based in Mumbai, Maharashtra, India. It is the leading subsidiary of Binani Industries Ltd. The Corporation is certified as ISO9001, ISO14001 and OHSAS18001 compliant.
Introduction:
The Braj Binani Group made a humble commencement in the metals business in 1872, while Seth Pragdas Binani, a dealer in metal utensils began an initiative with his son Seth Mathuradas to import as well as export ferrous and non-ferrous metals. This initiative grew stronger and bigger whereas Seth Mathuradas' son Seth Govardhandas took a courageous step to move from dealing to manufacturing. Binani Metal Works was originated in the year 1941 with a developed manufacturing plant at Howrah. The mastermind he was, Binani Group entered the world-wide market in early 1950's.
Continuing the heirloom, the visionary leadership and business insight, Braj Binani, the son of Ghanshyam Binani set the Binani Group's business on diversification as well as fast track.
The Group now recognized as the "Braj Binani Group" was modernized between 1996 and 2004 plus Binani Industries Limited (BIL) was started to serve as the holding company of the group's. Now, new key business areas are – Cement, Glass Fibre, and Infrastructure Construction aside from Zinc.
Cement Division:
Commenced with an united cement manufacturing facility through 1.65 MTPA volume in Binanigram, Pindwara, Sirohi, Rajasthan in the year 1995 and nurtured up to become an international cement player by 6 MTPA integrated cement producing facility in India with fragmented grinding capacity in Neem Ka Thana, Sirohi, Rajasthan, three MTPA integrated clinker / cement manufacturing capacity in China and two MTPA grinding facility manufacturing GGBFS as well as PPC in Dubai.
Visit For Cement Bag Price