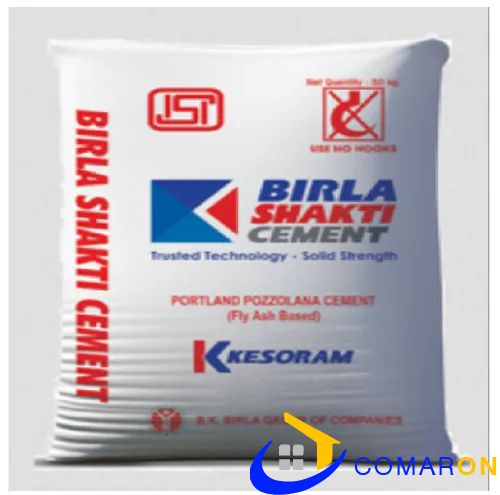 Kesoram was set up in 1919 under the label of Kesoram Cotton Mills Ltd. from its humble inception as a cotton textile mill in Calcutta. It expanded into the production of rayon. Its initial rayon plant was constructed in 1959, through a production volume of 4.635 metric tons of rayon yarn every year.
The essence of entrepreneurship did not end there. It soon entered the tyres and cement industries.
Introduction:
Kesoram is a Birla Group Company. Set up in 1969, Birla Shakti is one of worldwide leaders in cement technology. Apart from being a primary supplier of cement and aggregates, it also provides consulting, trading, research and engineering along with other services to complement its customers' business requirements.
Products:
Cement is a binder which is applied to produce concrete. There are several kinds of cement for application in diverse usage. The properties of cement can also be varied by additives.
Types:
Birla Shakti Cement 43 Grade OPC
Conventionally employed and recommended for all kinds of constructions. It exceeds BIS stipulations. It is appropriate for building roads, bridges or any kind of concreting work.
Birla Shakti Cement PPC:
It is mingled with high grade Pozzolana. It is mostly suggested for all contemporary constructions. It contains high level of durability and strength. Further, it holds low heat of hydration and has smooth finish. It resists leakages as well as cracks.
Birla Shakti Cement 53 Grade OPC:
It possesses greater strength and early setting properties. It does facilitate economical and quality constructions. It is fit for higher grade of concrete, specialized and advanced concrete works.
Birla Shakti Cement Shakti+:
It is combined with high grade Pozzolana. It's key attributes long term strength. It has smooth finish. It contains greater crack resistance along with anti-leaching property. It is recommended for all present day constructions.
Visit for Cement Bag Price