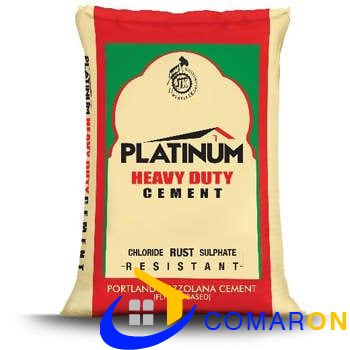 JK Lakshmi Cement Limited is a part of the esteemed JK Organisation. This well-known industrial house is more than a hundred and twenty five years old as well as boasts operations in India plus abroad with a leadership presence in the fields of cement, tyre, paper, power transmissions, dairy products, sealing solutions and textiles.
Products:
JK Lakshmi Cement
Best applications of JK Lakshmi PPC Cement or Portland Pozzolana Cement are eco-friendly cement that can be employed for various construction requirements. The cement is used in construction of independent houses, buildings, hotels, airports, dams, bridges etc.
Features:
Super Strength
As a result of the incessant conversion of liberated lime [Ca (OH) 2] into tougher C-S-H gel, the strength continues to grow with time.
Lower Heat of Hydration
Holds less C3A, resulting in less heat progress leading to absence of cracks throughout the hydration process.
Better Workability
Superior quality, processed as well as controlled spherical-grain size �y ash provides the concrete better workability even at minor water-cement ratio.
Fine Particles
Treated �y ash of uniform size is utilized in yielding JK Lakshmi Cement, safeguarding that the particles are fine in size. This provides a more unified, workable concrete.
JK Lakshmi PRO+ Cement
It is a product equipped with matchless cement technology and packed with numerous qualitative features.
Features:
Plus Finish
Fine cement particles lead to healthier smoothness as well as superior �nish.
Plus Guarantee
High quality, tamper-proof as well as moisture-resistant bags give the precise quantity and factory-fresh superiority of cement.
Plus Strength
With 20% advanced early strength, JK Lakshmi PRO+ Cement presents plus Mazbooti.
Plus Toughness
Micro Particle Strength Technology leads to compact and higher impermeable concrete which guarantees high durability of constructions.
Plus Speed
Initial de-shuttering saves time and confirms a speedy construction process.
Platinum Heavy Duty Cement
The company's unwavering obsession with strict quality control led to its contributions - products that are true revolutions in the world of construction.
Features:
Rust Guard
Resistance to sulphates as well as chlorides protects the steel bars, augmenting the durability and strength of the construction.
Superior Particles
Super fine particles lead to additional volume per kg of cement with greater finish.
Long Term Strength as well as
Greater Durability
Higher compressive strength, additional impermeable as well as dense concrete prepared from this cement, contributes to better durability of construction.
Platinum Supremo Cement
A supreme champion is assessed on its quality to withstand any challenge. Likewise, the quality of a good house is assessed by the strength and durability of its roof. Thru the aim of building a strong roof for each house, JK Lakshmi Cement Ltd. gifts a premium product - Platinum Supremo Cement.
Features:
Superior Strength
It has supreme strength for high stake construction similar to roofs. Highest in class 28 days power, hence lower cement ingestion for design mix concrete
Long term strength
Super Fineness
Superfine particles lead to additional volume per kg of cement thru a superior finish
Overall savings in price
Additional productivity in less effort
Visit for JK Cement