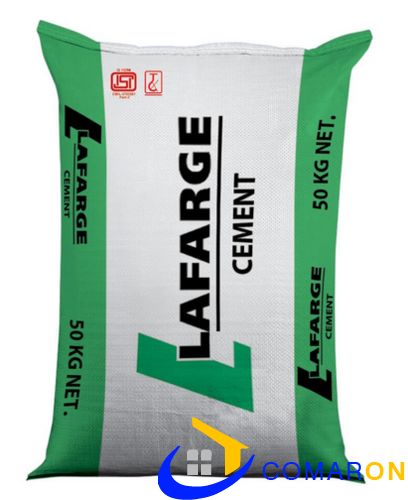 Lafarge Egypt is a member of Holcim, which is a Swiss-based worldwide building materials and aggregates flagship distribution of the Holcim Group. The original company was joined on 10 July 2015 with Lafarge to make Lafarge Holcim as the new company as well as renamed to Holcim Group in 2021.


Price of Lafarge cement:
| | |
| --- | --- |
| Lafarge Cement, Packaging Volume | 50 Kg |
| Lafarge per bag Price | Rs 380 / per bag |
Lafarge Concreto Quality:
Lafarge Concreto is multipurpose, premium cement with many distinct advantages. Through both industry ratings as well as public consent, it is one of the finest cement existing in the Indian market, with specifications which actually far beat all BIS standards.
New name of Lafarge cement:
Nuvoco Vista-
A little over a year following cement maker Lafarge India turned out to be Nuvoco Vista, its latest promoter, the Patels of Nirma, are taking hard line steps to establishing the individuality of the new brand.
How is Lafarge cement prepared?
The raw materials chosen to produce cement (calcium carbonate, alumina, silica and iron ore) are generally extracted from chalk, limestone rock, clay schist or clay. These raw materials are taken out from the quarry by blasting. They are after that crushed as well as transported to the plant where they are accumulated and homogenized.
Grade of Lafarge Concreto cement:
Lafarge Concreto Five Star Cement, Cement Grade: Grade 43, Packaging Volume: 50 Kg
| | |
| --- | --- |
| Trade name | Lafarge |
| Cement Grade | Grade 43 |
| Packaging Volume | 50 Kg |
| Characteristics | High compressive strength |
| Form | Powder |
How many countries is Lafarge present?
80 countries-
Operating in more than eighty countries worldwide, Lafarge has developed a international footprint which is defined by innovation and trust.
For TMT price visit: Tata TMT Price List