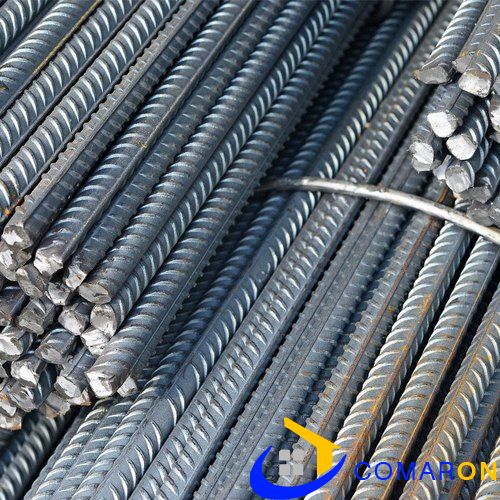 AMMAN Steel Group began in 1978 has made an amazing progress over the past 44 years and it is at present the leading steel manufacturer in South India. A group of Company, this steel group was primarily a raw material supplier plus a trade organization, which soon prolonged into the biggest integrated steel plant by embedded quality notion in the private sector. AMMAN-TRY TMT Bars are in fact the AMMAN Steel Group's Trade Mark as well as most popular brand in South India.
AMMAN STEEL TMT Price List:
| | | |
| --- | --- | --- |
| AMMAN TMT Steel 8 mm Price | Rs 64,200 / MT | As on 25th June 2022 |
| AMMAN TMT Steel 12mm Price | Rs 61,400 / MT | As on 25th June 2022 |
| AMMAN TMT Steel 16mm Price | Rs 62,600 / MT | As on 25th June 2022 |
| AMMAN TMT Steel 25mm Price | Rs 62,100 / MT | As on 25th June 2022 |
The Steel Group is one of the prime and most apparent companies in South India with two Rolling Mill plants in Tamil Nadu along with an iron making plant in Andhra Pradesh. The company is involved in the business of production of bars of numerous sizes. The rolled products are Steel bars specifically: TMT, CRS, as well as Ready-Made Rings (RMS). These rolled bars contain diameters 6mm, 8mm, 10mm, 12mm, 16mm, 20mm, in addition to 25mm which are broadly used in building constructions as well as other civil works. Being an innovator in the Steel Industry, AMMAN-TRY turned out to be the first in Tamil Nadu,
To yield 100% ISI marked products from inception

To acquire ISO certificate from beginning

To yield TMT Bars

To present CRS Bars

To yield Ready-Made Steel Rings (RMS)
To create consciousness to know/identify the superiority of the TMT Bars by
hundreds of Bar-Benders/ Engineers meeting.
TMT bars or else Thermo-Mechanically Treated bars are in fact high-strength reinforcement bars that upkeep the building structure powerfully, improve the durability and enhance the longevity. These bars endure against the natural calamities for instance an earthquake, corrosion and heat. AMMAN-TRY TMT bars are actually ISI & ISO certified and finest in quality.
Process:
Amman Steel set up the leadership by adopting the cutting-edge Belgium based Tempcore Thermo Mechanically Treated Process Skill. TMT process can be termed in three consecutive phases. The first phase is when the hot rolled bar is quickly quenched by singular water Spraying System. Consequent of this first point is the second phase where in Temperature Gradient is moulded that is the temperature of the surface is lesser as compared to that of the core. Therefore heat from the Core automatically gets transported to the surface leading to creation of Tempered Martensite which is strong as well as tough. At the final phase there is atmospheric cooling where in the heat converts into soft and ductile internal core called Ferrite Pearlite in addition to strong outer layer called Martensite. AMMAN-TRY TMT Bar is a faultless blend of these strength as well as ductility.
Benefits:
Earthquake Resistance

Heat Resistance

Corrosion Resistance

Bendability

20% Steel Savings

Cost-effective

Security

Visit for Cement Bag Price