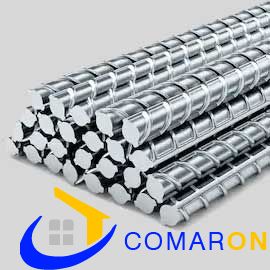 ARS TMT: Making Future
"ARS Steels is one of the main integrated steel plants in India, positioned at Gummidipoondi, Tamil Nadu. The company is certified with ISO 9001 as well as 14001 for its state of the art manufacture capacity and the products are certified thru SGS, an Swiss based multinational company which offers inspection, verification, testing along with certification services for every batch as well as consignment on site.
ARS has been manufacturing Mild Steel Billets and TMT bars for over 2 decades. Started with three MT furnace in 1992, the firm augmented its billet production in 2010 by setting up a new furnace, thereby growing the entire capacity of the furnace to 1,58,000 MT per annum as well as Rolling mill capacity to 1,80,000 MT per annum.
At the present in 2021, ARS is in the method of additionally increasing the billet production volume to 2,10,000 MT per annum as well as rolling mill capacity to 2,05,000 MT.
ARS Energy is presently generating 60MW captive power."
Products:
The group has always been striving to attain excellence and enhance its enlarged product arsenal. To accomplish the same, it keeps introducing brilliant additions to its budding product line. It is the outcome of company's nonstop peak performance, strong leadership, commitment along with determination that ARS 550D has appeared as one of the greatest TMT Bar manufacturers as well as suppliers in South India.
550D FEATURES
1. High Tensile
2. Strength
3. Ductility
"Guaranteed Savings of 4% to 6% in TMT Ingestion, Certified by SERC, A Principal Central Government Research Firm.
Consistent Manufacture of 100% "D" class product (i.e Low Sulphur as well as Low Phosphorous)
SGS, a Swiss based European Testing agency examines every batch for quality and merely certified products are despatched.
BIS Certification to additionally ensure the Product standard.
550D TMT are manufactured by means of high grade raw material, sourced domestically and globally.
By reason of high ductile property, 550D TMT bars has amplified shock withstanding capacity.
These bars aids in safer, stronger and protected foundation for Skyscrapers, Expressways, Bridges, Residential Complexes, Reservoirs and other Industrial plus Domestic structures."
ARS 550D OFFERS
These bars offer security and savings. They are skilfully manufactured using greater quality raw materials to satisfy the necessities of the Infrastructure industry. The new-engineered design with high-class vertical and horizontal lugs provides incomparable concrete-steel power bond. Fortified through high yield stress, shock resistance as well as elongation properties, these bars provide supreme earthquake and corrosion resistance. Their application leads to full savings in steel in terms of weight as well as cost. The bar is definitely the foremost liking of construction industry. It is here to form the foundation of a strong, bearable future and reform the infrastructural landscape of the nation.
Visit for Cement Bag Price