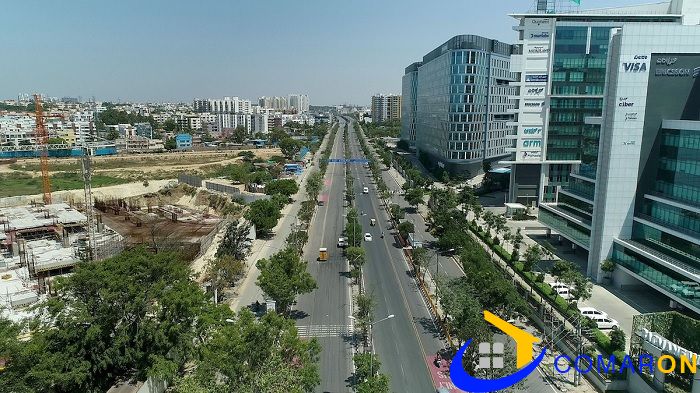 Journey of Construction Growth in Bihar
Bihar has been the center of attraction in the whole India since ancient ages. It was known as the epicenter of political power and learning. It has witnessed the unprecedented regeneration of Maurya Empire and its downfall. With the establishment of empire, innumerable buildings have been erected on the soil of the state up to present day. These days, with urbanization and industrialization construction industry is growing by leaps and bounds here.
What are the kinds of construction industry?
There are five main construction sectors which embrace Industrial, Commercial, Institutional along with Residential and Civil.
Visit for Rungta TMT Steel Price
The following discussion will throw light on the development of all these aspects of construction industry in Bihar:
Industrial Sector:
How many industries are there in Bihar?
After restructuring of Bihar around 82% concentration of industries went to Jharkhand, therefore Bihar has only 18% industries in the state.
Main Industries and their Locations:
| | |
| --- | --- |
| Industry | Place |
| Handloom Industry | Gaya, Madhubani, Bhagalpur, Bihar Sharif, patna as well as Munger |
| Iron Industry | Gaya as well as Purnea |

Which industry is functioning in Bihar?
The state has acknowledged Food Processing, IT and Electronics, in addition to Textiles and Leather as its high importance sectors. Food processing, sugar, dairy, manufacturing as well as healthcare are some of the fast-growing industries in the state to appeal investment opportunities in Bihar.
Commercial as well as Institutional Construction Sector:
The state government as well as central government are at present working to construct a outstanding infrastructure system all over the region.
| | |
| --- | --- |
| S.No. | Content |
| 1. | Aurangabad Darbhanga Jainagar Expressway (Amas Darbhanga Expressway) |
| 2. | Patna Kolkata Expressway |
| 3. | Raxaul Haldia Port Expressway |
| 4. | Buxar Bhagalpur Expressway |
| 5. | Patna Ring Road |
| 6. | Nalanda International Cricket Stadium |
| 7. | Science City Patna |
| 8. | Mahatma Gandhi Setu Parallel Bridge |
| 9. | Patna Metro |
| 10. | Patna Airport Expansion |
| 11. | AIIMS, Darbhanga |
| 12. | Vikramshila Setu Parallel Bridge |
Current Projects in Bihar
Planetarium, Darbhanga

Cultural Cum Conventional Centre, Bodhgaya

International University, Patna

Apparel & Textile Park Patna

Munger Ganga Bride

Arrah Mohinia Highway

Sasaram Arrah Patna Highway

Lok Nayak Ganga Path

Bakhtiyar Tajpur Bridge

Kacchi Dargah Bidupur Bridge

Sahib Ganj Manihari Bridge

Bihta Airport

Mokama 6 lane Bridge

Bheja Bakaur Kosi Bridge

Rajgir Wildlife Centaury

Patna Arrah Buxar 4 lane Road

Patna PMCH New Building

Chhapra Medical College

Kosi River Bridge

Gaya Junction Redevelopment

Begusarai Railway Station

Muzaffarpur Junction Redevelopment

Rajendra Nagar Terminal

Muzaffarpur Airport

Purnea Airport

Forbesganj Airport

Raxaul Airport

Construction of Bihar's leading expressway to start soon

The adjoining Uttar Pradesh has a number of expressways however the first expressway devoted to Bihar will soon be a truth for people.

The building of 189-km long Amas-Darbhanga superhighway will begin soon in Bihar.

The 189-km expressway will launch from Amas in Aurangabad district situated on Delhi-Kolkata NH-19 as well as will go all the way to NH-27 in the Nawada village in Darbhanga district crossing 7 districts, including Arwal, Patna, Jehanabad, Vaishali as well as Samastipur.

The land procurement of this determined project is nearly completed and will be built by the National Highways Authority of India (NHAI).

This project will be constructed in 4 packages and the first package begins from Amas to Shivrampur of 55 km, 2nd package from Shivrampur to Ramnagar of 54.3 km, 3rd package from Rampur to Pal Dashara of 45 km along with the 4th package from Pal Dashara to Nawada of 44.1 km. The likely cost of the Construction Cost of the project is Rs. 6,000 crore, and NHAI has awarded the tender to 3 construction companies.

NHAI has set a target to complete the project by 2024. It will link north to south Bihar with travel time of less than 4 hours.
Nalanda International Cricket Stadium
Nalnda International Cricket stadium (Rajgir International Stadium) is a cricket stadium currently under construction in Rajgir, Bihar. With a sitting capacity of 45000, this stadium will be known as a home for the Bihar cricket team after the construction is done.
Science City Patna
In order to honor Dr. A. P. J. Abdul Kalam, a renowned former president and visionary who expressed a desire to develop a cutting-edge science city in Patna, this city has been named Science City. He was among the top physicists of his era. The Kalam Sahab, or People's President's Vision, is embodied in this proposed science center.
Visitors may get motivated, energized, and enlightened by learning about how science is applied in their surroundings. The Science City's basis will be made up of the recent and historical context of Bihar, India, and the entire globe. A notion from his earlier address on "Creating a Livable Planet Earth" served as the foundation for this science metropolis.
Under the budget session on 2022-23 allocated projects in Bihar
| | |
| --- | --- |
| Construction Projects | Allocated budget |
| Roads and bridges | Rs. 8,365 crore |
| Energy Department | Rs. 11,376 crore |
| Urban Development | Rs. 7,133 crore |
| Education, sports, art, and culture sectors | Rs. 40,828 crore |
| Health and family welfare | Rs. 15,898 crore |
| Agriculture and allied activities | Rs. 7,712 crore |
Residential Construction Sector:
Why Should You Employ Residential Building

Construction Bihar
In case you are planning to obtain your residential building built, then you must be looking for the greatest architecture services in Patna. Even though, many people get tangled that whether to hire the greatest construction company in Bihar or to deal with them alone. But, a true specialized counselling, in this case, is that for construction or else architecture-related tasks. You must always go for hiring the finest construction company in Patna. Why is it so? The below mentioned narration explains some of the reasons, which you can't overlook.
You will do Excessive Savings
If you appoint the best construction syndicate in Patna or the best construction firm in Bihar, you will be able to do inordinate savings on your total budgets.
How is that possible? To be honest, building contractors have contacts with suppliers who can deliver them with the materials at a noteworthy cost. In case you go to the supplier as a landholder, you will not acquire those rates that the contractors get. Since, the contractors have business associations with the suppliers. In addition to this, experts in the top construction company in Bihar make use of professional ways to estimate the costs. This entire process will directly help you.
You will get Expertise
Qualified architecture services in Bihar always infer the design details skilfully. This will have an impact on the achievement of your construction project. If you employ the best architecture services in the state or the best construction company, you can get astonishing professional architectural as well as structural information for your residential construction project. It will lead to remarkable residential structures constructed jobwise as per your requirements.
Completion of your Project in a Sensible Time Frame
If you attempt to construct your residential structure on your own, you can face a lot of troubles, including the time frame of the finishing point of your construction task. As soon as you hire best construction company here, you will get a sensible time frame for project achievement. In this way, you will be mentally ready that while your house construction will be finished and you will be obtaining your keys.
Your Home will come across Statutory Standards
In every region, there are local authorities who put some precise standards that a freshly constructed building should encounter. As a layman, you may not identify about these standards and if you catch your residential building erected out of these standards, you can be in a suffering. Therefore, if you hire the top construction company here, then it will be absolutely their responsibility to take care that your residential building is being fabricated as per the statutory standards of these local authorities.
End result
The above-listed reasons are sufficient for you to decide why you must hire professional architecture services or the best construction company here, to build your residential project. There are many more benefits to hiring the preeminent construction company in Bihar, which you can't actually ignore!
Prominent Residential Projects:
| | | |
| --- | --- | --- |
| Project Name | Price Range | Ownership |
| Anshul H2O City | 49.64 to 76.46 Lac | Ownership: Jul 2026 |
| Tiruvantpuram City | 64.5 Lac to 1.01 Crore | Ready To Move |
| GBN Skywalk | Rate on Request | Ownership: Mar 2026 |
| RD Sunshine | 76.44 to 80.54 Lac | Ownership: Mar 2023 |
Civil Construction Sector:
What is the significance of civil construction?
Civil construction marks our lives easier by serving us drive on safe roads, get clean water, cross sturdy bridges, throw away our waste as well as maintain our cities and public spaces.
How many floors can be erected in the state?
As per the modified provisions, developers can put up ground-plus-six storeys on a plot touching a 30-foot-wide road as well as ground-plus-four storeys touching on a 25-foot-wide road.
What is the building rate per square feet in the state?
1200-2600 per square feet of buildup area depends upon the finishing, kind of materials applied, and so on. This evaluation does not contain the land price, which is roughly Rs.200-300 per square feet in big towns.
How many flats can be built in 4000 square feet?
A solo floor of 4000 square feet may provide accommodations to 8 apartments
Know More About Construction Growth In Jharkhand