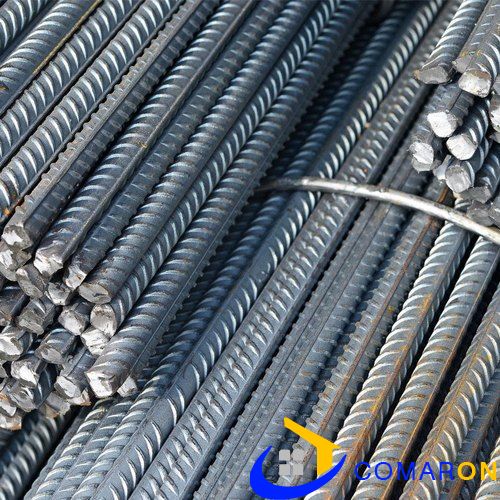 Dill Jeeva - A Group through a strong foundation and principles is driven towards a stronger tomorrow. Set up in 1983, it has been growing in strength, power and standing, adding progress to the development of the country, through its expanded offerings in sugar as well as steel.
The group follows strict quality standards. Its adherence to quality begins through the precise raw materials, which are producd at Jeevika Industries, a division of the Dill Jeeva Group. In order to guarantee that the quality standards are preserved through, the method is monitored at every phase of the production.
So as soon as you choose Diil Jeeva, you are confident of a product that provides your constructions, decades of permanence as well as solid strength.
550HD TMT Bars:
DIIL TMT steel has superior properties for example weld ability, strength, and ductility in addition to bendability meeting uppermost quality standards at world-wide level. It's supply chain is wide spread all across India providing Turbo TMT re-bars vacillating from 8-32 mm in diameter following to Fe-500 and Fe-550 Grades according to IS: 1786-1985 Parameters.
Highlights of TMT Re-Bar
1. Advanced strength
2. Upper UTS/YS Ratio (Elongation)
3. Upper Fatigue Strength
4. Greater Resistance to Heat
5. Greater Resistance to Corrosion
6. Outstanding Weld ability
7. First-rate Ductility
Technology
DIIL TMT are formed Based on German Technology and Design; a course which guarantees the compulsory properties as per Indian and Worldwide Standards.
Process
The TMT is a special heat treatment method, wherein the heat therapy is right from rolling method. At the exit of the rolled product, the ribbed bar is exposed to the TMT process across 3 phases.
Stage 1: This includes successive steps of speedy quenching in a special water system transforming the surface layer of ribbed bar into a tough structure.

Stage 2: This is tempering course, which includes the flow of the heat from the centre of the bar to the surface.

Stage 3: Lastly, the bars are cooled in atmospheric air on the cooling bed. This converts the external case of the bar into tempered martensitic state, whereas inside the bar becomes a fine pearlite core. The TMT route eliminates all unwanted qualities of the usually treated bar.

The DIIL TMT, thus attains advanced strength, and this gives the bar brilliant ductility, improved bendability as well as superiority.
Qualities of DIIL TMT
Saves 14% - 19% steel

Better security of structures, owing to upper elongation

Appropriate seismic loading (i.e., in earth-quake prone areas) because of enhanced fatigue resistance

Fit for area prone to fire hazards

Better resistance to corrosion as compared to CTD bars

Pre-fabrication of meshed possible

Comfort in working on-site

visit for Cement Price