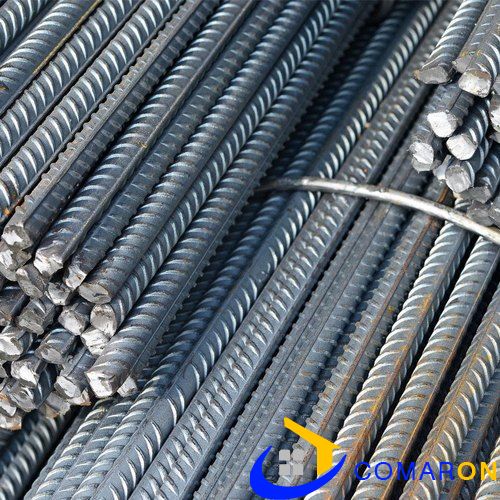 Dytron Steel has a rich history as well as a prominent legacy in the steel sector which makes the corporation one of the finest TMT bar manufacturers as well as suppliers in Kolkata. Its skilled team has been related with the industry for over three decades and has been innovators in setting industry standards, finest practices, and creating brands.
| | | |
| --- | --- | --- |
| Size | Price Today / Quantity | As on Date |
| 8mm | Rs 68,500 / MT | April 2022 |
| 10mm | Rs 66,500 / MT | April 2022 |
| 12mm | Rs 64,200 / MT | April 2022 |
| 16mm | Rs 65,200 / MT | April 2022 |
| 20mm | Rs 65,200 / MT | April 2022 |
| 25mm | Rs 65,200 / MT | April 2022 |
Assurance
Dytron TMT Steel bars in West Bengal, as a company, is dedicated to making VALUE for each of its stakeholders as well as promoting supportable development by manufacturing TOP-QUALITY TMT BARS which meet Infra, Power, and Housing necessities. This commitment is intended at improving the excellence of life for everyone currently and for generations to emanate.
Advantage:
CORROSION RESISTANT STEEL (CRS)
DYTRON is manufactured through hot rolling by Quenching and Self Tempering (QST) process as well as not by cold winding. This QST CRS is made using a precise amalgamation of corrosion resistant elements similar to Cu, P and Cr. The amalgamation gives the bars an identical microstructure of corrosion resistant elements keeping the core as well as surface free from any torsional stress and hence slowing down the corrosion process. The finest advantage of using the CRS is that there is no need of extra care to be taken during handling, fabrication in addition to transporting.
SEISMIC RESISTANCE
DYTRON New Age Rebars need the capacity absorb large amount of energy as well as shock released for the duration of the earthquakes / seismic activities therefore avoiding catastrophe. It is required that even when the stress surpasses the yield strength of the bar, it ought to not exceed the tensile strength of the bar, or else, the structure will downfall. Such rebar have high elongation as well as ductility and can thus be distorted to a much larger degree without breaking. A mixture of very specific balance of Carbon, Sulphur as well as Phosphorus and severe quenching parameters are employed to develop the desired properties accompanied by a highly prominent rib pattern.
BENDABILITY
While high strength raises the ability to survive more load of the construction, ductility determines the volume of bending. DYTRONs production course gives our new age rebars a harder outer surface and soft core thus growing bendability, also making it more appropriate to adapt to building designs, letting engineers and contractors stress-free working at building sites.
WELDABILITY
DYTRON New age Rebars have little carbon properties thus swelling weld ability of the bar without negotiating on the power at the joints. It can be welded in both butt as well as lap procedures.
FIRE RESISTANCE
Fires actually affect the structural integrity of a building design. DYTRON QST bars have great thermal stability and can thus holdoff higher temperatures thus ensuring security.
BONDING
In its initial form, it can be said that the resistance to split of mortar and concrete from reinforcing tmt with which it is in contact is called bond strength. DYTRON New Age Rebars have been designed with orderly and precise rib figure all over which ensures excellent bond strength all over its length.
SUPERIOR STRENGTH
These bars have higher stress-strain ratio together with same yield strength, accordingly the bent portion holds higher residual ductility.


Visit for Top TMT