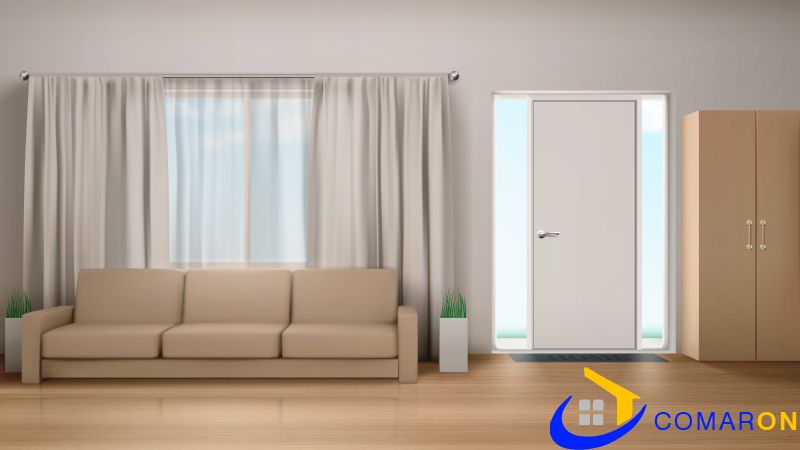 Image by upklyak on Freepik

ENCRAFT is a popular brand and does deserve highly applaud due to its multidimensional features. It is a product make of ENCRAFT India Pvt. Ltd., the leading enterprise of the DCJ Group. The enterprise carried on to grow into bendable PVC extrusion and grown patented magnetic sealing systems employed by the refrigeration industry, where it is nowadays a key supplier to recognized household names similar to Samsung, Godrej along with LG.
Strength of its Product and Quality of Material it uses

Customer Centric Approach and Quick Response to Market

Innovation and Training Facility as well as In-house Testing
uPVC Doors:
Casement Doors:
ENCRAFT Double Casement or Single Casement Doors can be used as the primary entry or as a secondary door going onto corridors, and they are suitable for both opening-in and opening-out modes. Patios or else balconies. Casement doors are accessible in 62 mm or 112 mm profile depth as well as can be produced as stand-alone items or portion of a screen integrating fan lights and/or side lights. Dual doors also recognized as French doors can be utilized as an alternative to sliding Patio doors, particularly, when a clear wide opening is being anticipated.
Sliding Doors:
Encraft sliding doors come in a variety of casing frame depths ranging from 62mm to 142mm, and they are made to offer the greatest amount of flexibility to both clients and fabricators. Based on a variety of sections, it offers complete flexibility from single sliding to manifold sliding openers, clip on or united sections for fly screen in addition to a range of section sizes covering small as well as large openings.
Balcony Doors:
These Balcony Doors are intended to offer more glass area because of an overall, slimmer frame sight line as well as are available as single or else double doors (French doors), opening-in or else opening-out, and are presented with one operating handle thru design, which is located inside. A special handle and a hidden snap-in device allows a temporary closing of the door while outside. Balcony doors can be made as standalone objects, fanlights, sidelights, or integrated into full curtain walling screens.
LIFT N SLIDE DOORS
Lift n Slide Doors, meant for bigger openings for unobstructed views, are the result of an inventive boost provided to traditional sliding by ENCRAFT, the leading fenestration brand in the country. By spinning the handle 180° the door completely lifts off its seals. Its renowned engineering perfection ensures simplicity of operation for both sliding and lifting.
HEAVY DUTY PATIO DOORS
Up-to-date frame apertures are getting larger and the demand for extra glass and less vertical divisions through frame members is growing. The 2-pane version of its Heavy Duty Patio Doors, which can be constructed up to 5.8 metres wide and up to 3.0 metres tall and take an excessive sash weight of 300 kg, may fulfil the requirements with those additional obstacles. The 142 mm total external frame depth, which includes two 62 mm deep sashes, is ideal for modern straight through apertures. The easy operation of the heavy sashes attained by using tandem rollers by a high weight carrying volume, its solid Aluminium threshold construction as well as a good gripping D-handle, fastened into the covered sash steel.
UPVC Windows:
CASEMENT WINDOWS
The Casement Window line is made to offer complete freedom to both fabricators and customers. The system is based on a 2 profile depths - 42 and 62 mm as well as was designed to smooth maximum application coverage through the least number of profile sections giving fabricators as well as clients at the same time with the ultimate range of products to get-up any window standby program or building kind in the fast increasing construction industry.
SLIDING WINDOWS
The Sliding Window range is designed to make available the thoroughgoing flexibility for fabricators as well as clients alike. Based on a variety of pieces, it offers total versatility, ranging from a single sliding opener to several sliding openers, clip-on or attached portions for a fly screen, and a range of section sizes encasing small and big openings.
It delivers the model range of products to outfit any window standby program or building type in the quick growing construction industry.
TILT N TURN WINDOWS
These Tilt N Turn Windows are designed to deliver a European window option for fabricators as well as clients comparably. The window exists as part of the EN62 range as well as was designed to offer the discerning end user a state of the art internal opening fenestration solution. The Tilt N Turn offers the client maximum design freedom by reason of larger opening sizes that can be accomplished as well as suits any window standby program or building form in the rapid growing construction industry.
TWINSASH WINDOWS
These TwinSash Windows are designed to deliver decisive flexibility for fabricators as well as clients alike. It offers the option of uniting the traditional casement window through conventional inward opening fly screen alternative. There is an ability to incorporate a security grill or shades for safety or privacy. It also provides an extra variant of sash with united louvers with fly screen selection. It was designed to simplify maximum application coverage through the least number of profile sections giving fabricator as well as at the same time the end user through the ideal collection of products.
PARALLEL WINDOWS
These Parallel Windows are designed for supreme ventilation and perfect for staircases, landings in addition to offices. Large openings are made possible by the full sash size, which is 2 metres (6.6 feet) tall and 2 metres (6.6 feet) wide. This allows for ample of light to enter the area. With a weight carrying volume of 200kg per sash the glazing options are virtually boundless. There is a facility to include a security grill or blinds for safety or privacy.
VERTICAL SLIDER WINDOWS
These Vertical Slider Windows, an old-style fenestration concept that has turned out to be the seamless solution for ancillary frames while the opening aperture is taller as compared to width i.e. reference golden ratio 1: 1.618, as well as when one opening sash is essential for ventilation and/or fire escape! Its easy operation is based on a pair of frame precise, site tensioned, spiral balances that can grip the sash open in any location. The spiral balance expertise has successfully substituted the traditional weights in addition to pulley method on account of requiring less space supporting the modern uPVC vertical slider to fit impeccably into both aperture kinds, straight through or reveal.
Learn uPVC windows color matching