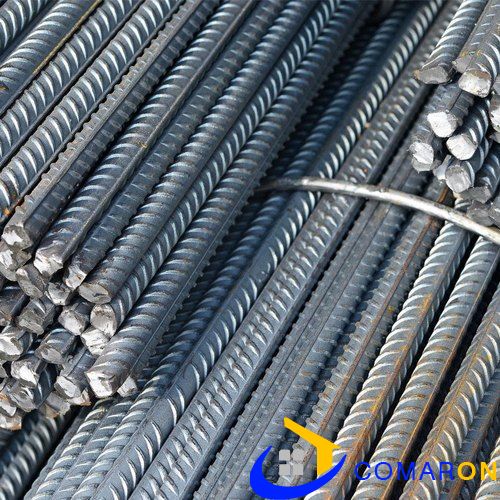 Friends TMT: Superior Excellence
The 'Friends Steel' group is endorsed by a team of experts and experienced veterans through proven track records.
The group began off with steel rolling in 1998-99 with a volume of 700 MT per month. The single minded and reliable efforts of the promoters have generated results and the group nowadays has an in-house steel rolling capacity of more than 1.75 Lakh MT per annum.
TMT
TMT Bars, Thermo mechanically treated bars are extreme strength deformed steel bars utilized in reinforced cement concrete (RCC) work manufactured through the up-to-date QST technology. TMT bars have greater properties for example greater strength, higher ductility, better weld ability in addition to bendability.
Friends TMT Steel Bar Price
| | | |
| --- | --- | --- |
| Size | Rate | |
| 12mm | Rs 64,000 MT to Rs 68,000 MT | As on 2021 |
What is thermo mechanically treatment course?
By embracing thermo mechanically treatment process, upper strength of TMT bars is attained. In this process, steel bars get rigorous cooling directly after rolling. When the temperature is unexpectedly reduced to make surface layer firm, the internal core is hot at the same time. As a result of additional cooling in atmosphere as well as heat from the core, the tempering occurs.
When the bars are removed from the cooling system, the heat flows from the core to the external surface, added tempering of the bars, which aids them attain higher yield strength.
What are "Friends 500 HD" bars?
Friends Steel has industrialised re-bars, 'Friends 500 HD', by High Yield Strength through High Elongation Value.
This Steel is superior to Fe415 on account of the excellent strength-ductility amalgamation it offers. Instantaneously it fully confirms to statutory necessities. These Bars have the potential to be utilized in New High Rises and give healthier guard against Earthquakes as well as savings in terms of Steel Consumption.
Properties of "Friends 500 HD" Bars
Better ductility as well as malleability

Extra bonding strength

High thermal resistance/Fire Resistance

Inexpensive and safe in use

Good Weld-ability and Formability /No loss in strength at linked joints/Usual electrodes employed for welding the joints

High yield strength and robustness

Earthquake resistance

Greater Bend Properties

Improved Elongation

Outstanding Corrosion Resistance

High Fatigue Resistance
These re-bars are also available in Grades Fe 500D etc. that have even and concentrated hardened periphery in addition to the softer core will have the anticipated tensile strengths together with high elongation as essential in seismic zones. The bars with toughened periphery of around 25 to 30 % of the cross sectional zone of the bar is perfect for civil constructions (structures of houses, offices and so on.)
Why "Friends 500 HD" Bars?
Superior class by controlling impurities, for instance

Sulphur – It cuts the strength of steel in great hot conditions

Phosphorous – It declines the strength of steel in cold state of affairs

Friends 500 HD TMT bars include high Yield Stress.

These TMT bars have dimensional tolerances which comes across the IS: 1786:2008 standards

Visit for TOP TMT STEEL BAR IN INDIA