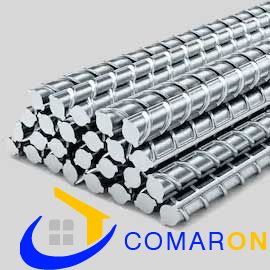 Govvinda TMT Bars
S.M. Group's journey completed these years has been a story of ground-breaking invention, engineering excellence and strategic advancement as it expanded its footprints nationally and internationally and expanded its products and services portfolio. It is future-ready organization, which is ready to familiarize change, offering a holistic working environment for its employees. It will continue to support India in its expedition towards 'Aatmanirbhar Bharat'.
As S.M. Group boards into a new thrilling journey of TMT production; its goal is to be the first choice as soon as one thinks of steel and appear as one of the top steel as well as TMT bar manufacturers in India plus to be accountable value creators for India. Its vision is to be internationally significant, while sustaining high-quality criteria of products at the same time.
Govvinda TMT Bar Price List
| | | |
| --- | --- | --- |
| Size | Price | Date |
| 16mm | Rs.56,550 MT to Rs.63,550 MT | 2021 |
Know about 16 mm rod weight
TMT REBARS
Thermo-Mechanically Treated Bars (TMT Bars) are additional High Strength Reinforcing bars which substituted any form of cold twisting, the expertise of the olden days. Its TMT re-bars are made in an united steel plant through a DRI Unit, SMS Unit, completely mechanical sophisticated Rolling Mill and completely equipped Testing laboratories and Continuous Billet Casting Mill.
Why Govvinda TMT:
Better Weld ability:
These TMT bars are made with a regulated chemistry of sulphur, carbon, phosphorus along with other alloying elements. Carbon equivalence is preserved in a lower range to support good weld ability.
Exact RIB Pitch:
The outer ribs running across the whole length of these bars provide better bonding strength between the concrete as well as the bar.
Outstanding Bend ability:
The distinct combination of tempered martensite and ferrite-pearlite structure guarantees enhanced bendability to these bars.
Finest Ductility:
These bars give better ductility which remove stressful manual bending at the site, decreasing building and fabrication time.
Availability:
The bars are available in sizes varying from 8 mm to 32 mm.
Massive Tensile Strength:
These bar's higher ultimate tensile strength ratio promises that while stressed beyond yield strength as may take place during an earthquake these bars will absorb the stress with ease as well as to a much higher extent without any threat of unexpected rupture.
Corrosion Resistance:
These bars have better strength and superior anti-corrosive characteristics then other similar products available in the market.
Looking for rungta steel 550 price