The JSW Steel has pioneered the concept of Corex technology for hot metal production. In the long run, other competitors followed the trend. Its steel plant was the first plant to acquire 12 MTPA capacity in Vjaynagar .i.e the single location.
JSW Gurgaon is on its expedition to cater to the soaring needs of the real estates and other industries. The high quality steel bars are being utilized in all segments.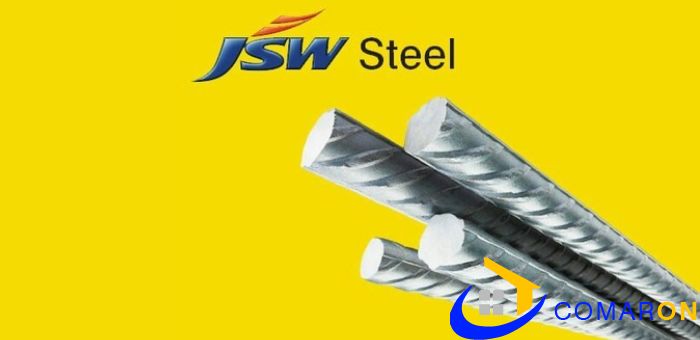 | | |
| --- | --- |
| JSW TMT Bars Size | Price today / Quantity |
| 8mm | Rs 67,500 / MT |
| 10mm | Rs 66,500 / MT |
| 12mm | Rs 57,200 / MT |
| 16mm | Rs 57,200 / MT |
| 20mm | Rs 57,200 / MT |
| 25mm | Rs 57,200 / MT |
MTPA capacity:
LNG plant capacity is typically precise in million metric tonnes per year (mt/y or mtpa). In fact, a metric tonne is equal to 1000 kg or 2204.6 lbs. Furthermore, 1 m3 liquid = 264 gallons or 6.29 barrels.
A Brief Introduction:
JSW is India's first company to manufacture 1 crore tonne of steel per annum. India's initial corex furnace unit was set up in 1996 at this plant for hot metal fabrication and within 2 years, it began its operations. Corex is a expertise in which there is almost no pollution is emitted, for the duration of steel production.
Grade of JSW Steel:
It is produced in Fe-500 & Fe-500D grade, Fe - 550D, Fe - 600 along with CRS grade.
Meaning of FE 500 in steel:
In the steel industry, the Fe 500 and Fe 500D the term "Fe" means Iron,"500" stands for the lowest yield stress in N/mm2 as well as the letter "D" denotes that these bars have elevated values of ductility (higher UTS/YS as well as % Elongation). The Tensile strength of steel continues to be the same for both these products.
JSW TMT FE 550 D Term in Steel Industry:
Fe500 and Fe500D are forms of TMT steel bars gurgaon. "Fe" elongates for Iron out of which the TMT bars are finished. The figure "500" implies the bare minimum yield stress in MPa. Fe500 along with Fe 500D have the same 0.2 percent proof stress/yield stress (Min) while the tensile strength is amplified by 2 percent.
JSW TMT FE 600 Term in Steel Industry:
Provides improved toughness and has extra yield and tensile strength. It is employed for large RCC structure purposes.
CRS Grade Steel:
CRS TMT bars are formed with an addition of corrosion resistance elements like copper, chromium, as well as phosphorus. Thus, are considered to be more sophisticated and have a longer life as compared to ordinary TMT bars. ET TMT CRS consists of CRS Fe 500 and CRS Fe 500 D grades.
JSW Rebars:
JSW Neosteel TMT Rebars are prepared in state-of-the-art rolling mills, in the course of extensive metallurgical processes, linking the Thermo Mechanical Treatment method. It shows properties similar to high weld ability, corrosion resistance, and ductility in addition to durability making them the most excellent in the market.
Capacity of JSW Steel:
JSW Steel has put in crude steel capacity of 18 MT in India, encompassing 12.5 MTPA of flat products along with 5.5 MTPA of long products.
What is JSW Steel full form?
JSW Group, in the past known as Jindal South West (JSW), is an Indian business corporation diversified in steel, mining, infrastructure, energy in addition to software business.
Is JSW a PSU?
JSW Energy Limited is in the midst of India's leading private sector power manufacturing companies that believe in the well-organized utilization of all accessible resources. In the present day, the company's presence extends across numerous Indian states as well as includes stakes in natural resource firms in South Africa.
What JSW Steel does?
It is an integrated steel manufacturer. At present, one of the fastest growing companies in India, it has presence in over hundred countries. JSW is also the first group to manufacture high-strength as well as advanced high-end steel products for its automotive sectors.
What does JSW Steel manufacture?
JSW supplies a wide gamut of steel products which includes Hot Rolled, Cold Rolled, Bare as well as Pre-painted Galvanized along with Galvalume, TMT Rebars, Wire Rods plus Special Steel. JSW Steel continues to improve its capabilities to meet the quickly changing global market requirements.