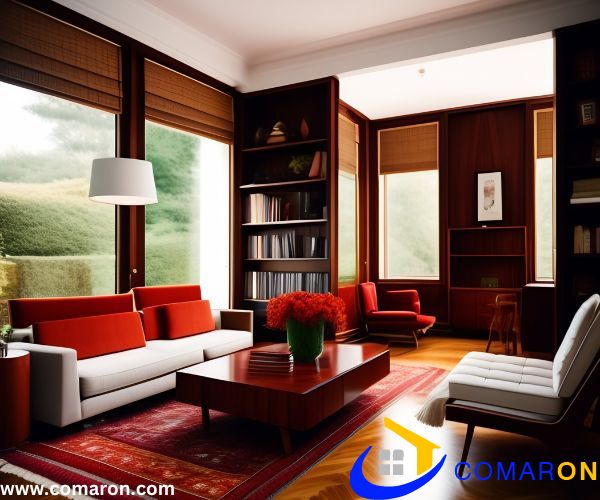 Everyone aspires to possess their own home. As we grow older, our dreams of elaborate palaces may give way to more realistic and affordable housing designs. Yet, the longing for a place to call our own and express our personal style remains strong. The desire for independence and the freedom to decorate our homes according to our preferences is just as compelling as it was in childhood.
Things to Think About Before Choosing Your Special Low-Cost Simple House Design
Avoid merely replicating or plagiarizing the architectural plans of other individuals' residences.

Examine your house plan as well. Otherwise, the strategy might not work.

People think it would be a good idea to create big houses with lots of rooms for a little family. Obtain a cost-effective and practical house design that caters to your family's requirements.

Because shipping items from one place to another is not a good financial decision and will cost you extra money, be sure the products you choose for your simple house design are easily accessible.

Before you begin construction, stop by local businesses and inquire about the prices of the goods and services offered there as well as the price of a transportation facility. Opting for low-quality products to save money is not a wise decision.

Buying a home is a big investment, and one of the biggest expenses is often the interior design. However, things don't have to be that way.. With a little creativity and planning, you can create a stylish and comfortable home without breaking the bank.
Here are 10 tips for simple house design on a low budget:
If you have any old furniture that you don't want to get rid of, consider refurbishing it instead of buying new furniture. You can save a lot of money by painting, refinishing, or reupholstering old furniture.
Good lighting can make a big difference in the overall look of a room.There is no need to invest a significant amount of money on pricey lighting fixtures. There are plenty of affordable options available, such as pendant lights, table lamps, and floor lamps.
Opt for accent walls and wallpapers
If you want to add some personality to your walls, consider using accent walls or wallpaper. Accent walls are a great way to add a pop of color or pattern to a room, without having to paint all four walls. Wallpapers are another affordable way to add some style to your walls.
Spend money on what you use the most
When it comes to interior design, it's important to know where to splurge and where to save. Splurge on the things that you use the most, such as your bed, sofa, and dining table. Save on things that you don't use as often, such as decor and lighting.
Pick up decor items from thrift shops
Thrift shops are a great place to find unique and affordable decor items. You can find everything from furniture to artwork to accessories at thrift shops.
One of the best ways to save money on interior design is to keep it simple. Don't try to cram too much furniture and decor into a small space. Instead, focus on creating a few focal points in each room.
Use modular or custom-made furniture
Modular furniture is a great way to save space and money. You can buy modular pieces that can be arranged in different ways to create different looks. Custom-made furniture is another option, but it can be more expensive.
Add rugs for a plush look
Rugs have the ability to bring a touch of luxury to any room. They can also help to define the space and make a room feel more cozy.
Don't be afraid to mix and match materials in your interior design. The result could be a distinctive and fashionable appearance.
By following these tips, you can create a stylish and comfortable home without breaking the bank. For first-time homebuyers, choosing and designing a home can be a difficult task. The process should be simple and pleasurable with the help of these natural, low cost, basic house design advice from our designers, we hope!
Also visit for Various Attractive Modular Kitchen Designs