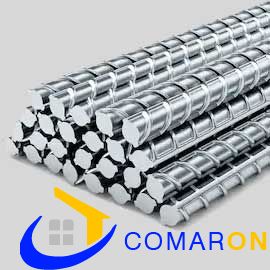 Majboot TMT: Strengthening the Nation
The foundation of SMC Group was laid by its Late founder, Sh. Sewa Ram Aggarwal Ji, in 1948 with Tobacco business. His vision as well as guidance has paved the way for the group to command management positions across numerous industries. His vision to turn into a household name across product types resonates with the status of product in SMC Group's umbrella.
TMT Bar
A tough outer core and a soft inner core are the part of high strength TMT bars. They are in fact used for construction of buildings, industrial sheds, transmission towers, structures, road, dam etc.
The TMT products are sold in the label of "SMC" and "MAJBOOT"
Majboot TMT Price

| | | |
| --- | --- | --- |
| Size | Price | Date |
| 12mm | Rs.52,050 MT to Rs.66,500 MT | 2022 |
Know About 8mm TMT Steel Price
QUALITY CONTROL
Quality is the method of life at SMC, be it the product, practice or its people. The group understands its importance and imbibe the quality spirit in its culture. It abides by its Integrated Management Arrangements of ISO 9001: 2008 Quality Management, ISO 14001, ISO 50001, Energy Management systems and Environment Management, ISO 18001, OHSAS. The group is equipped with the certified labs in its manufacturing set-up. Its whole process, right from obtaining of raw material to final delivery of products to its valued customers, adheres to its Quality system. Its constant endeavour to improve its processes, its people and its culture to serve its customers better has been its mission. This is why; its products command a formidable place in the market as it stays committed to its customers.
CSR
SMC Power have remained ahead to fulfil its social responsibility. All its operations and procedures follow healthy practices to decrease the impact on the society at large. It has actively contributed its services towards the care in the community school, drinking water, expansion of village common areas for instance temples, meeting places.
Visit for Cement price 50kg bag