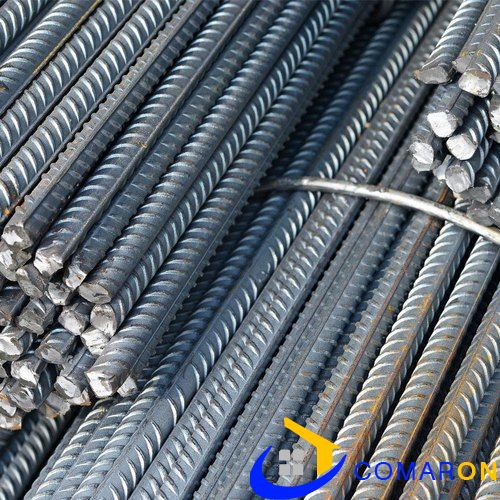 With more than five decades of experience over three generations in the corporate, Meenakshi Group has been serving the uppermost industrialists and construction companies across India through excellent quality TMT bars as well as is one of the foremost companies in the steel manufacturing industry today. Set up by Sri Hari Mohan Bansal, this family business has reached the summit of the art of manufacturing the toughest grade of TMT Bars - Meenakshi TMT FE 550D plus Meenakshi TMT CRS FE 500 with the radical Z+ Technology to create the premier quality steel products that guarantee maximum strength, constancy and consistent support for present and future generations.
Vision
The group believes in playing a vital role in shaping the infrastructural growth as well as development of India. It is committed to building long-term relationships based on honesty, performance, value, and trust along with client satisfaction. Its aim is to encourage state-of-the-art ways to solve the elementary infrastructural problems by strengthening the very groundwork of your construction. It believes in providing products that shape the infrastructural development of India. Through the help of its core values - Trust, Honesty, Teamwork and Quality, the group has grown manifolds over the decades.
Meenakshi TMT Price Today
| | | |
| --- | --- | --- |
| Meenakshi TMT Steel 12mm | Rs 69, 050 / MT | As on June 25th 2022 |
| Meenakshi TMT Steel 8mm | Rs 73, 500 / MT | As on June 25th 2022 |
| Meenakshi TMT Steel 16mm | Rs 70, 250 / MT | As on June 25th 2022 |
| Meenakshi TMT Steel 10mm | Rs 71, 400 / MT | As on June 25th 2022 |
| Meenakshi TMT Steel 20mm | Rs 70,050 / MT | As on June 25th 2022 |
| Meenakshi TMT Steel 25mm | Rs 70,050 / MT | As on June 25th 2022 |
Why Meenakshi TMT Steel Bar:
The work force has been learning, embracing, and pioneering change. Its R&D experts continually work on taking the TMT bar to the next level. The material configuration of these TMT bars attest to greater weld ability with better foundational support, strength in addition to ductility. The Meenakshi TMT FE550 'D' actually stands for Ductility which preserves the structural integrity of a building in the occasion of natural disasters for example earthquakes.
Meenakshi TMT FE 550D
Applications
They are applied in high rise buildings, industrial structures, residential buildings, nuclear power plant, airports and railways.
Unbreakable
Ductility
How this is accomplished?
Stringent quality control measures

Confirm lowest sulphur and phosphorus content
Why D is the best preference for all infrastructures?
Higher bendability that assistances bar-benders bend the rods

Soft internal core

Advanced elongation earlier to breaking

Shock absorbent

The suppleness that guards the infrastructure
Z Ribs
The ground-breaking Z Ribs Technology industrialized by Meenakshi TMT offers matchless bonding with concrete and is demonstrated to give long-lasting strength to all building projects.
WHY Z RIBS?
UPTO 30% IMPROVED BONDING WITH CEMENT

BETTER STRENGTH AS AN OUTCOME OF BETTER BONDING
Product Features:
Better Bonding Strength

Economical

Superior Weld ability

Unbreakable ductility

High load absorption ability

Earthquake resistant
Visit for Cement Bag Price