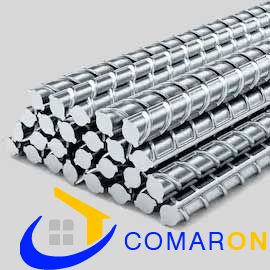 Nilkanth Steel: Leader in Steel Products
Nilkanth Group is one of the major manufacturers of worldwide quality steel bars in India according to IS: 1786-1985. Nilkanth Concast Pvt Ltd, the leading company of the group has the reputed ISO 9001:2000 certification, producing "Nilkanth TMT". It is the first united steel plant established in Gujarat to initiate production of TMT bars from billets. Its hard work and devoted approach have helped it to emerge as one of the chief producers in the industry. The corporate is led by enthusiastic Director with sound knowledge of steel industry and is well supported by its qualified work force and experienced labor. The production plant is furnished with up-to-date production equipment, testing as well as quality assurance facilities and employs a devoted team to guarantee class products to the discerning purchasers.
Why Nilkanth
The art of steel production is magnificent passion. And close to a decade, it has been honing its skills become the seamless steel artist. Its status is based on its capacity to recognize and meet the requirements of the budding steel market. Since its inception, it has been considerately sharpening its competitive edge by proactively reacting to its client's requirements. As an outcome of liberal initiatives, it was the first to produce TMT bars in Gujarat through billets, offering the Indian Construction Industry a much desired thrust.
Living in a period of cut-throat competition among challenging competitors it has built its strength by sustaining its focus on market prominent products. In the year ahead and the ones to follow it will further its endeavors to expand its competitive position by moving nearer to its clients and expanding its presence to international shores.
In the year in advance its attention would be to sustain growth and it will do its utmost to further launch a profit maximization philosophy by cost reduction as well as bold restructuring of uncompetitive and non-core sectors, while strengthening its balance sheet by operations generated cash flow. It also firmly intends to progress forward with its management strategy which predominantly includes completing the continuing expansion plans. Together with the support of its valued customers and tough resolve it aims for strong, reviving focused Nilkanth Steel.
Know about Calculate TMT Steel Price Per Kg
Nilkanth TMT Iron Bar Rate

| | | |
| --- | --- | --- |
| Size | Price | Date |
| 12mm | Rs.56,500 MT to Rs.63,555 MT | 2021 |
TMT Bars:
Its quality policy is to supply products .i.e. sponge iron, TMT bars and M.S. Billets as per client specifications following trade ethics. It determines to strive incessantly to accomplish more and more client satisfaction by motivating its work force and suitable utilization of resources.
It is also committed to execute and maintain its quality management system according to ISO 9001:2000 and ISI standard and relentlessly enhance the same in all areas of its operational and development of its employees.
Know More about Cement Bag Price