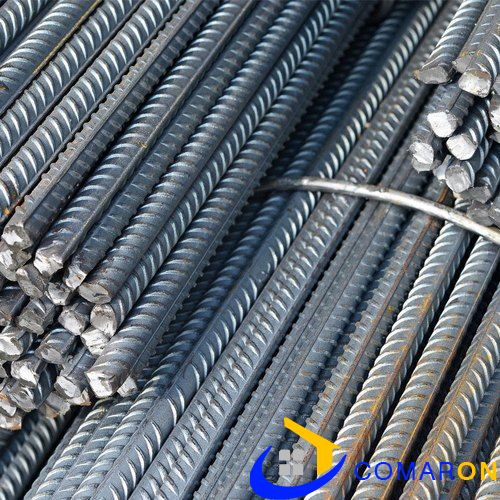 Prince TMT: Guarantying Strength and Stability
Originated in 1990, Prince Group of Companies has been developing in strength, power as well as stature, adding steadily to the expansion of the country through its varied offerings in steel, food products in addition to retails.
Over the years, it has established a status for itself as a supplier of quality products as well as services.
PRODUCTS
The group provides its customers with world-wide standard TMT steel bars that are stronger as well as more sustainable as compared to the CTD steel bars accessible in the market.
It believes that its customers deserve the greatest of strength and so:
It supplies grades of Fe415, Fe500, and Fe550

All its TMT bars are manufactured according to IS: 1786 / 2008

These TMT bars are available in conventional lengths and stable lengths of 12 meters, with adjustable diameters of 8, 10, 12, 16, 20, as well as 25m
QUALITY
It believes in keeping up with the times and offering the best for its customers. Hence, it constantly employs new technologies and advance high-strength products with heightened specifications.
It maintains its product quality by
Stringent adherence to sampling as well as testing of steel chemistry

Comprehensive sampling of finished products

Advance products by technological upgrades

Guaranteeing systematic working technique

Exacting adherence to BIS standards as well as procedures
| | | |
| --- | --- | --- |
| Prince TMT Bars Size | Price today / Quantity | Price As on Date |
| | Rs 68,500 / MT | May 2022 |
| 10mm | Rs 67,500 / MT | May 2022 |
| 12mm | Rs 65,800 / MT | May 2022 |
| 16mm | Rs 66,200 / MT | May 2022 |
| 20mm | Rs 66,200 / MT | May 2022 |
| 25mm | Rs 66,200 / MT | May 2022 |
THE ASSURANCE OF PRINCE
Its pride lies in the strength of its steels. Hence, all its bars are armed with features that helps transport this promise of power as well as stability.
EXTRA-DUCTILE: This feature of the TMT- XD (Extra Ductile Steel Bars) helps to bear the seismic forces of earthquakes, safeguarding better strength as well as security.
HIGHER RIBS: Normal rods through ribs of less height permit less cement to grip the surface, whereas its TMT steel bars with higher ribs let additional cement to clasp the surface.
CUSTOMISABLE LENGTHS FOR THE BARS: Its customer's every unique necessity is important for the group. Hence it provides TMT bars with adaptable lengths, as per request.
PREFABRICATION OF MESHED BARS: To help its customers save labour, time as well as money.
Applications of t
he TMT Bars
Common purpose concrete reinforcement constructions

Coastal as well as marine environments which are vulnerable to corrosion

Flyovers

Dams

Bridges

Industrial structures

Thermal as well as Hydel power plants

High-rise buildings
Visit for Cement Bag