Rathi TMT Steel Bars provide strength to a building and helps in the consolidation of its construction. The employment of these bars gives stability to every structure project.
Product information:
Rathi TMT Steel is steel bars of Fe 500 grade prepared as per IS 1786-2008. From suitable selection of raw material to proper rolling along with quenching gives the most excellent quality TMT bars ranging from 6 mm to 36mm in diameter as well as appropriate for all forms of requirement. With their tough external surface as well as softcore, Rathi TMT Steel Bars have exceptional bend ability, which composes the work at construction sites uncomplicated and protected.
By reason of controlled carbon as well as manganese, these bars derive first-rate weld ability. Rathi TMT Steel Bars are water-quenched plus not cold twisted. They have tremendous corrosion resistance properties contrasted to cold-twisted bars. The unique amalgamation of high strength and incomparable ductility, with high fatigue strength, make them extremely earthquake resistant. These bars have an exclusive rib pattern which helps to form improved bonding with cement. These TMT bars have passed quality tests from a variety of major testing institutes across the nation.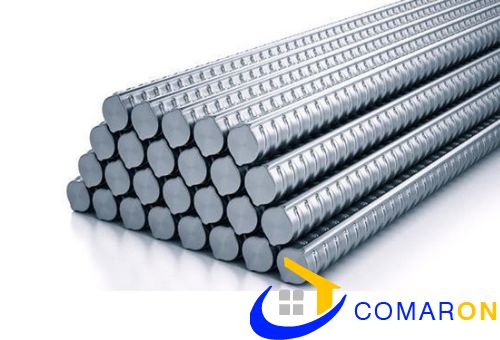 | | | |
| --- | --- | --- |
| TMT Steel Bar Size | Price / Quantity | As on 20May 2022 |
| Rathi TMT 12mm | Rs 67, 000 / MT | As on 20May 2022 |
| Rathi TMT 8mm | Rs 70, 350 / MT | As on 20May 2022 |
| Rathi TMT 16mm | Rs 68,180 / MT | As on 20May 2022 |
| Rathi TMT 10mm | Rs 68,660 / MT | As on 20May 2022 |
| Rathi TMT 20mm | Rs 68,180 / MT | As on 20May 2022 |
| Rathi TMT 25mm | Rs 68,180 / MT | As on 20May 2022 |
Company information:
The Rathi Steel Group is an umbrella of diverse companies held by the Rathi Family which began manufacturing steel in the early 1940s. The group is a well-known, privately held, high strength steel bars producer for the secondary steel segment in North India. Beginning from a re-rolling mill with a production capability of 369 kilograms per day, nowadays it has a production capability of over one million tons annually, being formed at multi-location and up to date plants in Ghaziabad, Khushkhera, in addition to Raipur. Rathi Steel comes in the market under seven different brands vis a vis. Shree Rathi (Eurotherm), KL Rathi, Rathi Bar, Rathi Udyog, Rathi Industries (Stelmax), Rathi TMT along with Rathi Steels (Shaktiman). At the same time as different companies of the Group, produce these brands but their prices are recognized to be nearly same with a marginal variation in product quality.
Advanced bond strength - A Shri Rathi saria provides outstanding bond strength for quality erection. Better tensile strength - Its higher quality composes, a Shri Rathi TMT bar more tensile as compared to market alternatives.
What is TMT in Saria?
TMT Bars are in fact thermo-mechanically-treated all the way through leading world tempcore based expertise for high yield strength. The course of action involves rapid quenching of the hot bars all the way through a series of water jets subsequent to they roll out of the final mill stand. The bars are cooled, permitting the core and surface temperatures to make equal.
Rathi TMT Bars, Material Grade: Fe-500, Grade: Fe 500
| | |
| --- | --- |
| Brand name | RATHI TMT WHOLESALE PRICE |
| Diameter | 8mm,10 mm,12 mm,16 mm, 20mm,25mm,32mm |
| Kind | TMT BARS, Saria, Long Product |
| Grade | Fe 500 |
| Application | Building, structure, house, bridge construction |
What is Fe in TMT bars?
The Fe 500 along with Fe 500D is some of the best TMT Bars in India. Chemical configuration of TMT Bars: In the Fe 500 and Fe 500D the term "Fe" signifies Iron,"500" stands for the lowest amount yield stress in N/mm2 as well as the letter "D" denotes that such bars have senior values of ductility (higher UTS/YS and % Elongation).
Rathi TMT Price Calculation:
How is Saria cost calculated in Gurgaon?
Work out TMT Bar Weight per Bundle.
| | | |
| --- | --- | --- |
| TMT Size | TMT Weight/ bundle | TMT Rods /bundle |
| 8mm 1 bundle | 47.41 kg | Ten |
| 10mm 1 bundle | 51.85 kg | Seven |
| 12mm 1 bundle | 53.33 kg | Five |
| 16mm 1 bundle | 56.89 kg | Three |