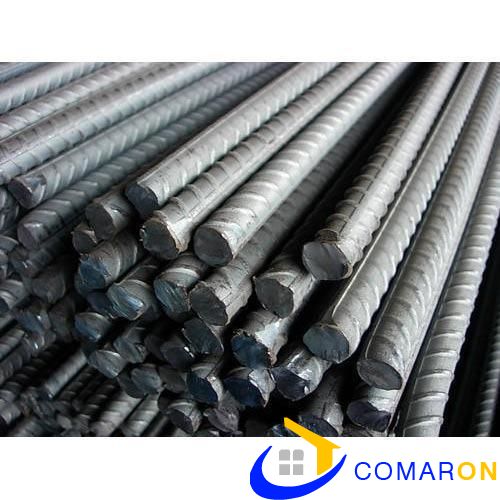 RHL TMT: Becoming the Best
The company is dedicated to help people to save up to 20% In Construction Price.
RHL Saria TMT Steel bar Rate list:
| | | |
| --- | --- | --- |
| RHL Saria TMT Steel bar 12mm | Rs 80,416 / MT | As on 03 May 2022 |
| RHL Saria TMT Steel bar 8mm | Rs 83,965 / MT | As on 03 May 2022 |
| RHL Saria TMT Steel bar 16mm | Rs 81,596 / MT | As on 03 May 2022 |
| RHL Saria TMT Steel bar 10mm | Rs 82,776 / MT | As on 03 May 2022 |
| RHL Saria TMT Steel bar 20mm | Rs 81,596 / MT | As on 03 May 2022 |
| RHL Saria TMT Steel bar 25mm | Rs 81,596 / MT | As on 03 May 2022 |
RHL Profiles Limited is endorsed by Mr. Rajendra Kumar Somani along with Mr. Krishan Kumar Somani, who are the children of a Marwari family usually acknowledged as the 'Dhuliawalas', originating from Didwana (Rajasthan) as well as having their roots way back since 1664. For the duration of the last four centuries the family extended as well as the members of the family branched themselves out to diverse parts of the country into numerous businesses.
The group has had concern in steel as well as metals trade since 1905. Mr. Hari Kishan Somani, dad of Mr. Rajendra Kumar Somani commenced a foundry as well as machinery workshop in the city of Kanpur plus was involved in the manufacture of engineering along with machinery parts for the Cotton, Textile, Sugar plus other Engineering industries of the area.
High Ductile TMT Bars
RHL Profiles Limited has familiarized high earthquake resistant Bars under the trademark name of RHL GOLD 500 HD containing high ductility. These TMT Bars have a lowest Yield Strength of 500 N/mm², bottom elongation of 14.5% and TS/YS ratio larger than 1.1. These bars are also manufactured in the close tolerance range of section weight assortment prescribed by BIS and therefore provide extra length per kg of steel.
Quality Control
Quality is a value of an organization plus RHL since its beginning has stressed on fabricating quality goods. It is the first ISI licensee of this area and the technique for Quality Control is being accomplished by the company since the very commencement.
Quality Control at RHL inaugurates right from choosing the right vendor, categorizing the vendor based on its performance, severe physical and chemical testing for the correct quality raw material employed for the manufacture of long products. The verified raw material nominated by the Quality workforces are heated to the mandatory temperature prior to being rolled in a condition of art automatic rolling mill and afterward cooled under atmospheric state of affairs to achieve best properties of steel. Numerous Quality check points throughout the rolling process as well as post rolling inspection safeguards zero rolling defect and this defective rolled product is rejected at that phase.
A very inclusive and proven quality control tests which have turned out to be a culture of the organization exist to confirm that the customer gets the greatest possible quality and product.
Visit For Cement Price