TMT bars are widely used in construction projects and do provide strength to the buildings. TMT bars are in fact Thermo-Mechanically Treated steel bars which are prepared from hard outer layer as well as soft cores. These bars are anti-corrosive and thus, have a longer life than most others. In todays a civil engineer bring into play the TMT bars for almost every structure which he/she makes, including bridges, residential buildings, and so on.
SAIL Steel TMT bar gurgaon present superior load management, with superior weld ability, bend ability, and unswerving quality. They can be without difficulty leveraged across a wide series of applications, which is why they are the number one TMT bar for many developers countrywide. Sail does not need any introduction for its quality products, not only in India but across the globe.
In addition to attributes of SAIL TMT EQR, it has elevated UTS/YS ratio, high elongation, homogeneous elongation, narrow variety of YS, high energy absorption competence.
SAIL TMT: Introduction
Application: Unique Qualities:
SAIL TMT EQR are used for Reinforced Concrete Construction (RCC) in buildings, flyovers, dams, bridges, thermal in addition to hydro power plants, industrial structures plus other concrete structures as well as construction in low to mild seismic zones.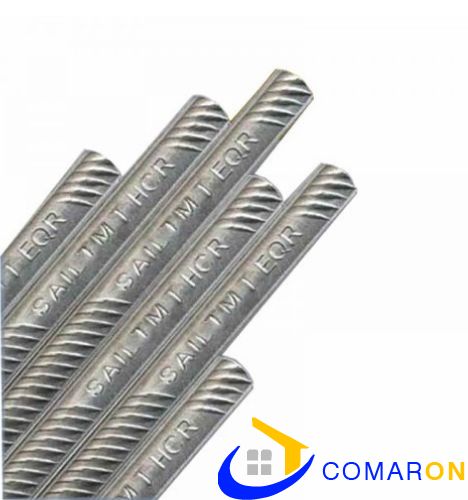 Price of sail Rod:
| | | |
| --- | --- | --- |
| Grade | Lowest Price | Highest Price |
| SAIL TMT Fe 500 10mm | Rs 47627 per Ton | Rs 49152 per Ton |
| SAIL TMT Fe 500D 10mm | Rs 47627 per Ton | Rs 49101 per Ton |
SAIL TMT grade:
There are nine grades in TMT Bar. On the other hand, commonly employed grades are - Fe - 415, Fe- 500 plus Fe- 550 along with their D grade also. Fe- 550 is the strongest among the 3.
Fe 500d steel meaning:
In the Fe 500 as well as Fe 500D the term "Fe" means Iron,"500" signifies to the minimum yield stress in N/mm2 plus the letter "D" means that such bars have senior values of ductility (senior UTS/YS & % Elongation). These bars comprise lower percentages of sulphur as well as phosphorus which are destructive to steels employed in construction.
Difference between fe500 and fe550d:
Fe500 as well as Fe 500D have the same 0.2 % proof stress/yield stress (Min) while the tensile strength is boosted by 2 %. Tensile strength (Min) for Fe 500 is 545 MPa as well as for Fe 500D it is 565 MPa. From the chemical composition perspective, Fe 500D contains 0.25% Carbon (max) as contrasted to 0.30% (max) in Fe 500.
Measurement of TMT Bars Chemical Properties (%)

Constraint

IS-1786:2008

Simhadri TMT

Yield Stress(N per mm2)

415

520-560

Ultimate Tensile Strength (N per mm2)

485

600-680

Elongation (percentage)

14.5

18-24
Which is the best steel for construction?
Best steel for house construction in India:
• TMT Steel or TMX steel is the most excellent bet for house structure.
• TMT steel bars are produced via TEMPCORE technology which provides the bar in the midst of strong out core martensitic steel by means of a soft inner core, which makes the bars strong as well as ductile.