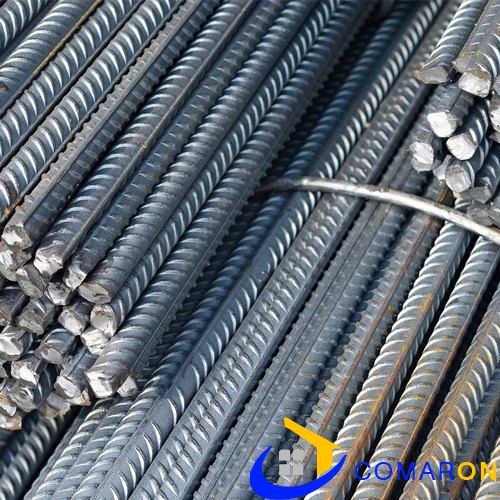 SEL TMT: The Leading Brand
Shyam Metalics is a leading integrated metal manufacturing company based in India predominantly steel Industry in west Bengal as well as steel industry in Odisha with an attention on Long Steel Products and Ferro Alloys. It has a consistent track record of bringing operating profitability, and since the beginning of its operations in Fiscal 2005, it has delivered a positive EBITDA in each of the Fiscals.
SEL TMT bar Price List:
| | | |
| --- | --- | --- |
| SEL TMT Bar 8 mm Price | Rs 72, 200 / MT | As on May 2022 |
| SEL TMT Bar 12mm Price | Rs 69, 450 / MT | As on May 2022 |
| SEL TMT Bar 16mm Price | Rs 70, 650 / MT | As on May 2022 |
| SEL TMT Bar 25mm Price | Rs 70, 150 / MT | As on May 2022 |
SEL TMT
TMT BARS ARE THE BACKBONE OF NEW BUILDINGS
TMT bars are the backbone of new structures. With the assistance of new technologies, the group offers your Thermo-Mechanically Treated bars which are tougher on the exterior and soft on the interior. Construction of buildings, transmission towers, dams, roads, industrial sheds and others need wire rods, structural products (Beams, Channels, Angles), in addition to TMT bars. It provides its customers with the finest quality TMT bars that are extremely durable and malleable at the same time. With its range of providing in structural products, TMT bars, Pipes as well as Wire Rods across Odisha, Tripura, West Bengal, Jharkhand, Arunachal Pradesh, Sikkim, Bihar, Manipur, Uttar Pradesh, Uttarakhand, Meghalaya, Assam, Haryana, and Punjab, it is the best TMT brand for your building works.
Features
Solid Grip on RCC
Rollers united for the production of SEL TMT Bars Re-rolling mill operations are manufactured and curated through mechanical CNC machines for Accurate and Perfect Ribs in addition to Added Casting Grip when added by Reinforced Concrete Cements.
Resistance to Fire and Corrosion
With the amalgamation of a suitable quenching system and steel, SEL TMT Bars are resistant to impacts from harsh external weathers as well as corrosion. Its TMT bars are also verified fire resistant up to the temperature series of 600°C to 650°C.
Resistant to Earthquake
Through earthquakes being one of the noticeable concerns, its TMT bars contain a fine mixture of Manganese and Carbon which is fixed at 0.42% making the bars extremely bendable and provide higher elongation to inhibit your constructions from any pressures from earthquakes.
Savings
With the application of Fe415 as well as Fe500D, it is ensured that you save about 3 to 4% in your TMT Bar acquisitions. This also guarantees savings in steel usage up to 17% creating the TMT Bars uniform as well as lower section weights to guarantee sustainability.
The addition of quality control and manufacturing facility processes extra safeguard higher product quality for its products making us one of the finest TMT bar manufacturing companies in east India.
Visit for Cement Bag Price