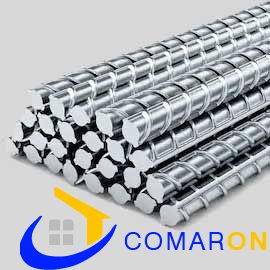 SHUBH GOLD TMT 500 Bar: The Best Product
Ajay Ingot Rolling Mill Private Limited was set up in 2004 and has been in the process of manufacturing world class steel since its inception. The quality of the product is kept in harmony with the consumer's expectations.
The motive of the company was to manufacture international level steel for the citizens of Chhatisgarh along with the states located to its adjacent region like Odisha, Madhya Pradesh, Uttar Pradesh and Jharkhand.
Products:
The company is the producer of TMT as well as HSD bars. These products are manufactured through one of the admired technologies. SHUBH GOLD TMT 500 is manufactured in an advanced rolling mill utilizing the greatest raw material and under the dedicated supervision of its frontline technical experts. Its bar passes through a systematic screening process according to the BIS: 1786 norms and gets shaped into one of the best reliable product prior to it reaches to its end users.
Shubh Gold TMT Steel Bar Price
| | | |
| --- | --- | --- |
| Size | Price | Date |
| 12mm | Rs.58,500 MT to Rs.66,500 MT | 2022 |
Visit for Top Best TMT Steel Bar in Chhattisgarh
Why SHUBH GOLD TMT 500:
The TMT bar is one of the most economical products in the market which saves the hard earned money of its user by twenty percent comparatively.
Higher fatigue strength, outstanding bend ability, excellent weld ability, strong and additional casting grip through the cement due to its exclusive "GRIPPER DESIGN". Ardently controlled chemical composition of the bar rolled in a sophisticated technical set up leads to a worldwide quality standards. These TMT Bars are produced under the IS (Indian Standards) Standards.
Special Features of the bars:
Resistant from heat. Building material wants to be heat-proof.
Bendable.
Quite Inexpensive.
Bonds well with cement.
Resistant to exhaustion.
Corrosion-resistant.
Good quantity TMT.
Relaxed to work with.
Best Class TMT Bars
Higher strength and elongation.
Greater Corrosion Resistance.
Unchanging quality across the Bar.
Reliable properties across the length of the Bar.
Constant rib pattern.
Know about Cement Price in Raipur