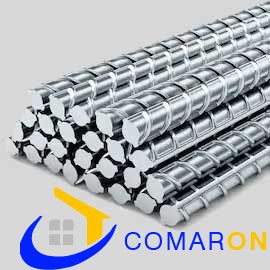 Simhadri TMT: The Trustworthy Brand
Simhadri TMT is a famous brand, which is produced by M/s.Steel exchange India Ltd.. This is a Vizag Profiles Group Company.
SEIL produces TMT Bars (Thermo Mechanically Treated) through prime quality Billets manufactured by its own steel melting factory, Vishakhapatnam Steel Plant, SAIL and other integrated Steel Plants.
Quality:
These Bars are certified by BIS and sanctions to IS1786-2008. SEIL makes use of tempcore Quenching process to fabricate Superior Quality rebars. It is the prime mini private integrated steel plant in Andhra Pradesh through 80MT/hour capacity in a 500 Acre layout.
TMT Bar Sizes:
These TMT bars are available in 8 mm, 10 mm, 16 mm, 12 mm, 25 mm, 20 mm, 28 mm and 32 mm.
Simhadri TMT Bar Price List
| | | |
| --- | --- | --- |
| Size | Price | Date |
| 12mm | Rs.57,557 MT to Rs.64,554 MT | 2021 |
These different bars are used in all segments of constructions.
Applications:
Power Plant
Dams
Bridges
Flyovers
Airports
Stadiums
Highways
Which size of TMT bar is decent for construction?
8mm-10mm size bars are applied in Slabs and Stair ups, which aids as a load bearing member in slab households. 12mm to 25mm size bars are utilized in Beams and Columns, to make them survive external loads. 32mm to 36mm size bars are used in the structure of very complex projects similar to dams, bridges.
Can I apply 10mm bar in beam?
10 mm dia bar can very fine be employed for the longitudinal reinforcement of a specific beam, but it all depends upon the size as well as span of the beam, load over it . In brief, while designing, designer calculates the essential cross section area of steel necessary. For that steel area, it is advisable to choose bar size.
Is TMT bar steel or else iron?
High-quality virgin iron ore is in fact the raw material employed for manufacturing steel TMT bars. Application of scrap or ingots will result in poor quality which will disturb the strength of the structure.
Visit for Vizag Steel 12mm price today