Introduction:
uPVC, or Unplasticised Polyvinyl Chloride, has emerged as a highly favored building material in recent years, thanks to its numerous benefits and aesthetic appeal. With its easy maintenance, energy efficiency, and durability, uPVC is extensively used in the architectural industry. In this blog, we will delve into the various types of uPVC doors and their key features, showcasing their versatility and functionality.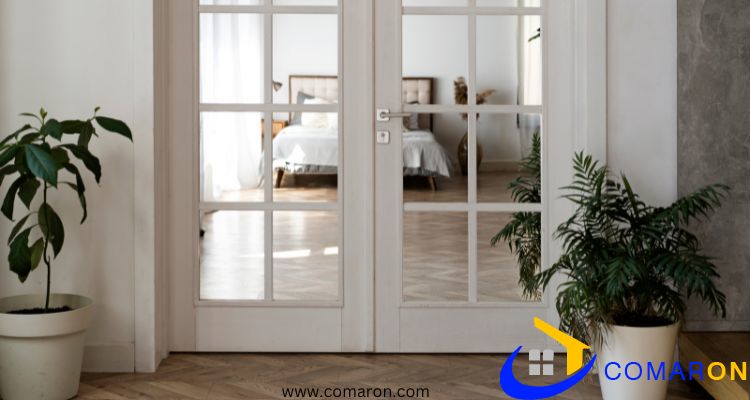 1. Slide-and-Fold Doors:
Slide-and-Fold doors, also known as accordion doors, are ideal for large spaces, offering generous and barrier-free entryways. They can be folded like an accordion, saving space and providing an unobstructed view of the outdoors.
Key Features:
Easy Operation:

The simple structure of slide-and-fold doors makes them extremely easy to operate.

Enhanced Security:

Multi-point locking systems provide added protection to your property.

Panoramic View:

These doors offer a fantastic view of the surroundings, resembling a virtual wall.

Low-Maintenance:

Cleaning these doors is effortless with standard household cleaners.

Varied Applications:

Perfect for large open spaces, balconies, bungalows, and villas.
2. French Doors:
uPVC French doors are hinged double doors that bring a touch of elegance and classic architecture to any property. They open inwards or outwards, allowing complete access to the width of the doors.
Key Features:
Enhanced Security:

French doors come with multi-point locks and offer a high level of security.

Long Life-Span:

These doors are less prone to contracting or expanding and are highly durable.

Low-Maintenance:

Easy to maintain with simple wipe-downs using a clean cloth and door cleaner.

Optimal Daylighting and Air Circulation:

Allow ample natural light and extend living spaces to patios or gardens.

Varied Uses:

Perfect for rooms opening up to patios, balconies, and terraces.
3. Sliding Doors:
Sliding doors are horizontally opening doors that create a seamless flow between indoor and outdoor spaces. They are space-saving and provide unobstructed views.
Key Features:
Space-Saver: Ideal for smaller and complex spaces, as they don't require much room to open.

Seamless Indoor-Outdoor Flow: Glass panes allow unobstructed views and a seamless connection.

Protection from Pollution: Airtight design provides insulation against air and noise pollution.

Abundant Natural Light: Large glass panes allow ample natural light to brighten interior spaces.

Easy Access: Smooth sliding mechanism provides easy and obstacle-free access to the outdoors.

Varied Uses: Suitable for closets, hallways, lobbies, conference rooms, and rooms with access to patios and terraces.
4. Casement Doors:
Casement doors are hinged from the side and offer single-sash operation. They can be designed to open inwards or outwards and offer excellent energy efficiency.
Key Features:
Energy Efficiency:

Insulation properties reduce energy consumption and lower heating bills.

Noise Insulation:

Protect against external noise, making them ideal for homes near busy streets.

Long Life-Span:

Low coefficient of expansion and termite-proof materials ensure durability.

Varied Uses:

Perfect for rooms with access to patios, balconies, or backyards.
Click here to learn Differences between uPVC sliding doors and uPVC Casement doors
5. Lift-and-Slide Doors:
Lift-and-Slide doors are designed for large panels and offer unique opening mechanisms. They provide exceptional weather sealing and an unobstructed view.
Key Features:
Superior Weather Sealing:

Double compression seals offer unparalleled protection against the elements.

Unobstructed View:

Glass walls and large panel design provide stunning views of the surroundings
Which Type of uPVC Door is Right for You?
The best type of uPVC door for you will depend on your individual needs and preferences. If you have a large space, then a slide-and-fold door or a French door might be a good option. If you have a smaller space, then a sliding door or a casement door might be a better choice. If you are looking for a secure door, then a lift-and-slide door might be the best option for you.
No matter what type of uPVC door you choose, you can be sure that it will be a durable, energy-efficient, and low-maintenance addition to your home.
Conclusion
For homeowners searching for a strong, energy-efficient, and low-maintenance door, uPVC doors are a fantastic alternative. There are many different types of uPVC doors available, so you can choose the one that best suits your needs and preferences.