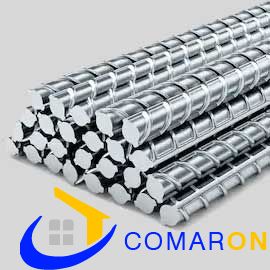 Ultra TMT: Bonding with the Best
ULTRA TMT Fe 550 bars are manufactured as well as distributed by KDA ISPAT PVT. LTD. 'Ultra' in Latin denotes 'Beyond', and the brand actually lives up to its name. KDA initiated its 'Journey beyond Excellence' in 1997 as well as expanded its operations to embrace a state-of the-art manufacturing facility, manufacturing ULTRA TMT bars of the uppermost standards.
The teamwork helps in achieving its targets quickly due to the same prospectus. The company wants to exceed customers' expectations thru working punctually with full of accuracy. Its latest manufacturing technology takes it to a different level and separates it from the competition to redefine the standard.
The firm is manufacturing the best TMT bars through German Turbo technology that guarantees effectiveness. The TMT bars will be the greatest option in terms of strength as well as hardness, and there is no other substitute to these bars. These TMT bars are prepared from the soft-hard core, and the external structure gives them improved strength that can simply handle the load as well as stress.
Why Ultra TMT:
An ESTABLISHED BRAND since 1997 in both Project as well as Retail Market.
Ultra TMT supplies through Material Test Certificate, tested in the state of the art Laboratory.
The TMT provides Premium Quality at reasonable Price.
It offers "Test Then Trust" policy.
The bar provides Quantity with Quality.
The bar provides all dimensions 8, 10, 12, 16, 20, 25, 28, in addition to 32 mm in ready stock (IS 1786-2008)
It provides Customize length, on consumers demand for wastage control.
Also delivers MS Square, MS Flat as well as MS Rounds Bars (IS 2062 Grade A)
The TMT Provides structures safety through Best Strength and Greater Elongation
Accurate weight and gauge control system deliver cost effectiveness in Ultra TMT.
Identical Weight and Shape all over the length from Standard to Least according to BIS.
Fire resistant, with the capacity to endure High Temperatures
Healthier bonding strength outward ribs across the whole length ensure superior bonding through concrete.
High fatigue resistance as well as more Tensile Strength due to Faultless Martensitic structure creation
Earthquake resistant: Flexibility and Elongation because of seamless ring of soft- hard core (ferrite- pearlite core) in this TMT.
Weldability in the TMT comes from flawless operation temperature, C and low alloy element.
Adequate Grain Structure and Constant chemical composition because of standard Metallurgical course applies in ladle refining.
Bendability owing to Higher percentage of Elongation
Visit for Top TMT Bar In India