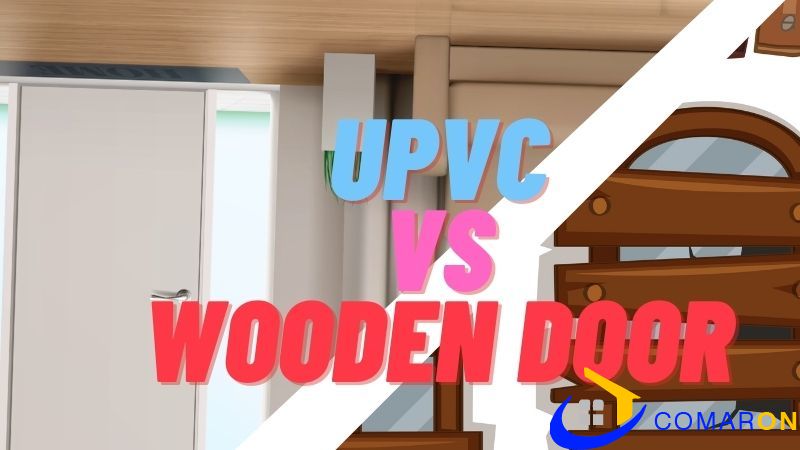 wooden doors and uPVC doors have different advantages and disadvantages. In this guide, we'll compare the two to help you decide which is best for your needs - taking into account cost, durability, looks and more.
Cost: The Most Expensive Upfront Option.
Wooden doors are generally more expensive upfront than uPVC doors, with a larger initial investment. However, wooden doors may be more cost-effective in the long run due to their greater durability and need for less maintenance. Additionally, if a door is made of high-quality wood, it can increase the value of your home – whereas uPVC door values stay static.
luxurious: uPVC door gives luxurious look to your new home.
uPVC doors are a great option if you want to add some modern, luxurious style to your home. They come in a range of colours and finishes that would complement any design scheme, as well ones which replicate the look of wood without the need for extra maintenance. Whether you're looking for a robust or stylish door, uPVC is a great choice.
Style: uPVC doors vs Wooden doors
uPVC doors come in a variety of designs that can be suited to your individual tastes. Whether you're looking for a sleek, contemporary option or something more classic, you'll be able to find it with uPVC. On the other hand, if you're set on having natural wood as part of your door design, then a wooden door could provide the perfect aesthetic for your home.
Efficiency and Security: What You Should Consider When Choosing Your Door Material.
Both wood and uPVC doors provide an effective barrier to the outside, however it is worth noting that uPVC is the far more secure option, with most doors certified (which tests for how well a material resists attempted break-ins), whereas wooden doors are not tested for this purpose. In terms of insulation, both materials perform very well against the cold weather conditions but uPVC provides the edge over wood as it is constructed from durable double-glazed frames which can be used to effectively insulate your home.
Conclusion: Which Door is Right for You?
When it comes to cost, durability and style, wooden and uPVC doors are both great options for anyone looking to upgrade their home's doors. However, if you are looking for a more secure option or better insulation in order to protect your home from the cold weather, then a uPVC door will be the better option for you. Consider all of your individual needs before deciding on which type of door is right for you!
Visit for PVC sheet design