Comaron Group is considered as one of the most eminent uPVC window manufacturers across the nation. It does carry the finest range of pleasing and attractive home window designs to not only magnify the look of your house, but also shield it from the external factors.
Un-plasticized polyvinyl chloride or else uPVC is a broadly used material in doors, windows, in addition to pipelines. One factor that distinguishes uPVC from the others is that uPVC windows and doors arrive with a core finished of galvanized steel. This galvanized steel toughens the windows and doors making them stronger as well as firmer.
uPVC has increasingly become popular due to its many advantages over wooden doors and windows. These windows and doors end longer without the requirement of too much endeavor or maintenance.
If you desire to have a hassle-free experience, then you ought to definitely set up uPVC windows and doors since who would like to change their windows over and over again?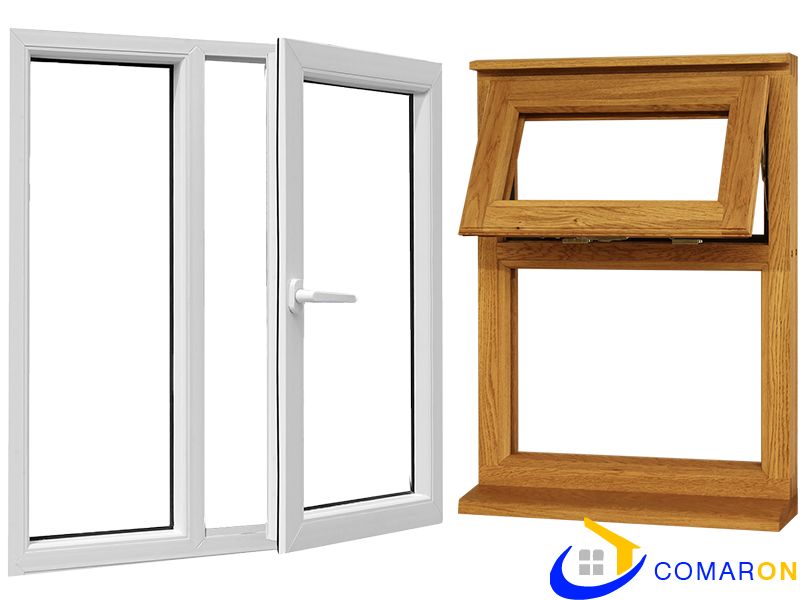 Followings are the reasons why you should select uPVC windows over wooden windows:
1) uPVC Windows need low-maintenance
Judged against to wooden windows, uPVC windows are tremendously easy to maintain. There is no requirement to treat or re-paint your window frames once more. All you require to do is give it an irregular swipe for keeping them clean.
2) uPVC windows are way extra sustainable
uPVC windows are manufactured by means of extremely sustainable materials. As a result, the benefits extend to the surroundings. Prefer uPVC windows over wooden windows as well as do your bit to decrease your carbon footprint!
3) They are economical
Although the preliminary installment cost of uPVC windows is more than that of wooden windows, they are more economical in the long run. Eco-friendly and easy to maintain, these windows make a first-rate choice for all homes.
4) Weather resistant and robust
Ppposite to wooden windows, uPVC windows are actually weather resistant. They do not rot, bend or fade and once set up they will end you for decades. uPVC window frames are planned to stand severe weather conditions.
5) Sturdy and safe
The well-built core of galvanized steel makes uPVC windows as well as doors extremely safe. Install uPVC windows and be relaxed about your security.
6) Noise proof
uPVC windows offer a high level of noise insulation. Thus the loud noises from the street won't go in your house. Establish uPVC windows and enjoy a peaceful and calm atmosphere in your homes.
7) Your residence remains clean all the time
uPVC windows fit in well plus hardly leave any space for dust to come in your house. This keeps your home dust as well as pollution free.
Comaron Group manufactures the uPVC windows and doors as per your requirements and can give you peaceful slumber in your home.
For information on which one to choose, allow our consultants at Comaron 83770-44077 to guide you in more detail.