Steel is a blend of iron and carbon holding less than 2% carbon and 1% manganese along with small amounts of silicon, phosphorus, sulphur and oxygen. Today, Steel is the world's most significant engineering and construction material. It is diversely present in every single part of our lives; in automobiles and construction products, refrigerators and washing machines, and surgical scalpels.
TMT steel bar is a newer variation of steel for construction. Past people have been using TOR Steel for concrete strengthening. If we compare, Thermal Mechanically Treated bars (TMT bars) give extra advantages over the other types.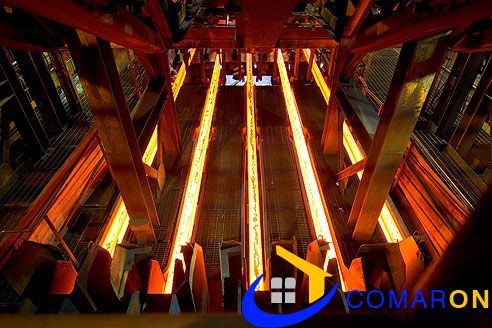 Uses:
TMT Bars are superior to TOR Steel by virtue of because of numerous engineering properties and can be used for Residential Buildings, Bridges, Drums, Industrial Establishment.
It is the category of steel with a specific cross section with certain composition and mechanical properties.
Advantages of structural steel
Flexible architectural style with much larger space design
Light weight, steel structure using light weight articles.It is composed of high- strength fire waterproof insulation, sound insulation energy saving composite wall.
Using light steel structure, concrete dosage can drop 50%-75% drop in the overall weight when compare to concrete building.
Highly durable and do not age or decay as quickly as other construction materials
Major brands of Steel available in the market are Rathi, JSW Neo Steel, Kamdhenu, Jindal, Tata Steel and the Steel price vary as per the size and brand.
TMT bar price | Best TMT price | TMT Comaron | For more details Call Comaron 83-770-440-77