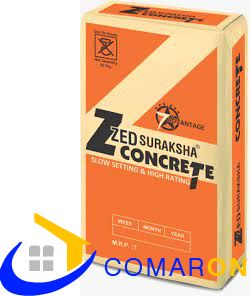 Himalaya Cements Pvt Ltd is a Private group, incorporated in 2014. The group has earned its reputation in Bihar. Bihar Cement Industry is growing by leaps and bounds. It is driven by a booming housing and industrial division, the demand for cement has increased extensively. In precise terms, within a short span of period the industrial sector has shown marvellous growth and the infrastructure has to meet the speed to provide better facilities as well as services
Since the whole market of Bihar is a predominately PPC consumer, it shall not be problematic for any cement industry to market the cement inside the state of Bihar in addition to neighbouring state of Uttar Pradesh. Additionally, numbers of Industries similar to power plants, housing in urban and rural sectors as well as infrastructural projects are coming up in the Bihar state where the consumption of cement will be in enormous quantity. From now, the marketing of cement manufactured locally will be in healthier position than the cement plant currently marketing Cement manufactured outside Bihar.
Know about Top Cement Brand in 2022
Premium cement: Z Plus and Z Suraksha
Z Plus Cement is a world class high worth cement which is the outcome of a new research. It is finished from high quality Ordinary Portland Cement clinker thru high quality reactive silica-containing material, ensuing in long lasting strength and protection.
Z Suraksha is a leading name among cement makers. As a result of its exceptional quality and operative consumer services the cement has succeeded in creating a matchless identity among customers.
After numerous years of tireless efforts and rigorous study Z Plus Cement was inaugurated in the market with the purpose of bringing a fresh revolution in the arena of cement. It is aimed at delivering ultra-high quality cement to the market using hi-tech foreign technology. A new strength can be brought in the field of construction.
Visit for Modular kitchen Design