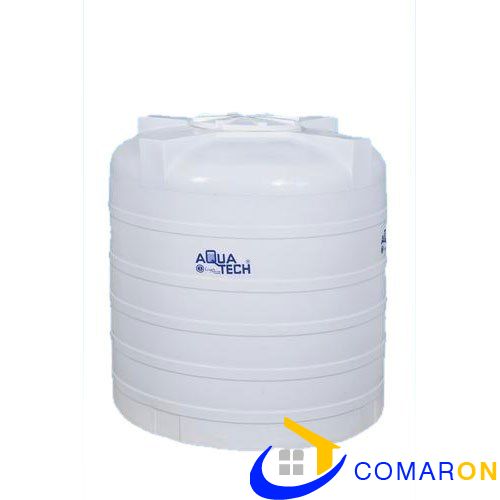 Aquatech water tank is a leading water tank manufacturer in India. Its journey began the development from a small village in Ernakulam district. It is managed by a team of entrepreneurs, bringing expertise from several fields. It is an ISO certified company. It has FDA as well as ISIS approvals for its products produced by the method of Biaxial Rotomoulding.
Expansion:
The company contains 3 production units in 3 different states. These are Unit I close to Kodanad in Kerala, Unit II close to Coimbatore in Tamilnadu and Unit III close to Vijayawada in Andhra Pradesh. The distributed units aids to reach to a larger number of clients and do facilitate the timely delivery of the goods.
Products:
Overhead Water Tank
Multi Layered and More Tough
Aquatech Tank is the well-known overhead water storage tank manufacturers as well as suppliers in India. Its plastic water tanks arrive in 2 models for instance double layered and triple-layered manufactured through the state of the art German machines by means of 100% virgin, FDA approved polymer. The application of PLC controlled biaxial technology supports in attaining the best quality products every time.
Features
Economical




2. Easy to fix

Temperature resistance
Provisions
Product Matter:
Capacity arrays from 200 l to 10,000 l




2. Food grade




3.Absolute virgin




4. Rotational moulding
Horizontal Tank
These free-standing horizontal tanks through their moulded support legs fit on higher terraces, minimizing space necessities. These rotomoulded fawn colour tanks are ideal for a wide collection of liquid storages. These multipurpose tanks feature a large opening for simple filling and all-in-one construction for easy cleaning.
Loft Water Tanks:
Emergency water storing!
These Loft tanks are intended for indoor use, where it is usually installed on the attic of a kitchen or else bathroom as a backup water storage tank. It is offered in White (transparent) and Black.
Underground Water Tanks:
Concealed and Convenient!
These underground water tanks are robust single moulded piece built to survive underground pressure. Being unseen from view as well as freeing up space above-ground are its two great profits. These, along with hassle-free installation as well as minimum maintenance needs mark it the perfect water storage solution. It is existing in the storage capacity of 2000L.
Visit For Different types of Water Tank