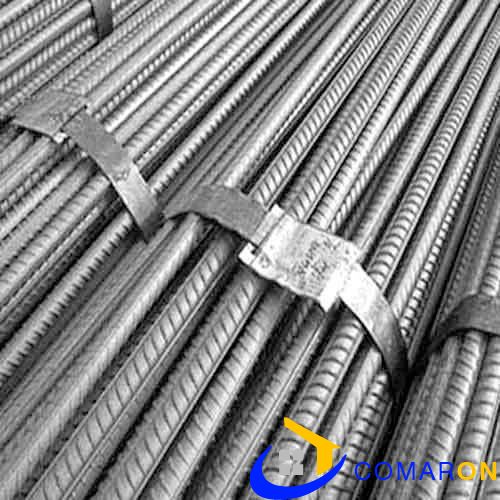 Balmukund TMT for exclusive Strength
BALMUKUND SPONGE & IRON (P) LIMITED is an internationally trusted and dedicated supplier of TMT bar, Sponge Iron, Pig Iron in addition to all other steel product to the satisfaction of its customer. Through a humble beginning in the year 1999, it has made quick progress in becoming the most reliable brand in Bihar & Jharkhand. The corporation was too rewarded the ARCH OF EXCELLENCE AWARD.
Balmukund TMT steel Saria price list:
| | |
| --- | --- |
| Balmukund TMT Steel 12mm | Rs 58,445 / MT |
| Balmukund TMT Steel 8mm | Rs 61,754 / MT |
| Balmukund TMT Steel 16mm | Rs 59,645 / MT |
| Balmukund TMT Steel 10mm | Rs 60,754 / MT |
| Balmukund TMT Steel 20mm | Rs 59,454 / MT |
| Balmukund TMT Steel 25mm | Rs 59,454 / MT |
TMT Bars:
TMT bars or else Thermo-Mechanically Treated bars are high-strength support bars containing a hard outer core and a soft internal core. The very initial step of the manufacturing process encompasses passing the steel wires all through a rolling mill stand. Afterward, these rolled steel wires are another time passed through the Tempcore water cooling system. Whereas passing the wires through the water cooling mechanism, the water pressure is optimised. The rapid quenching and drastic change in temperature harden the external layer of the steel bar, hence making it super tough and long-lasting. Once this process is finished, the TMT bars are subject to atmospheric cooling. This is completed in order to match the temperature difference between the soft innermost core and the hard exterior. When the TMT bar cools down, it gradually turns into a ferrite-pearlite mass. The innermost core remains soft endowing the TMT bar with great tensile strength and elongation point. This design is exclusive to the TMT bars and gives greater ductility to the bars. Also, this exclusive manufacturing technique and the non-attendance of Cold stress make this bar corrosion-resistant as well as boost its weld ability.
Benefits of Balmukund Products:
BALMUKUND SPONGE & IRON (P) LIMITED
1 Excptional Stregnth:- The BALMUKUND 7 STAR 500D is a distinctive grade of TMT bars produced under precise course conditions resulting in augmented tensile strength as equated to Fe 415/500/600 D grade TMT bars.
2 EARTH QUAKE RESISTANT TMT bars:- TMT bars used in India need to obey to certain least necessities defined in IS1 786-2008. India falling under Seismic Zones III, IV as well as V. BALMUKUND 7 STAR Fe 500D TMT has completed lot of research and developed TMT which is according to specification and offer full safety to houses, large structures throughout any event of earthquake.