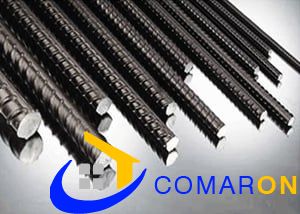 Electrotherm Steel has been a division of Electrotherm (India) Ltd for more than a decade. Since its beginning in 2004, it has been producing class steel products from its manufacturing entity in Kutch, Gujarat. ET TMT BARS has come out as the most preferred and the finest TMT bar company in India as well as commands a premium.
Elecrotherm TMT Steel Price list:
| | |
| --- | --- |
| Elecrotherm TMT Steel 12mm | Rs 56,535 / MT |
| Elecrotherm TMT Steel 8mm | Rs 59,580 / MT |
| Elecrotherm TMT Steel 16mm | Rs 57,535 / MT |
| Elecrotherm TMT Steel 10mm | Rs 57,595 / MT |
| Elecrotherm TMT Steel 20mm | Rs 57,580 / MT |
| Elecrotherm TMT Steel 25mm | Rs 57,580 / MT |
Why Electrotherm Steel
The company believes in firm infrastructure and is committed to providing the best TMT Bars Brands in India. Even as there are several TMT Bars manufacturers in the country, Electrotherm Steel has differentiated itself by supplying the very best of products.
Electrotherm Steel has come forward as one of the most admired companies acclaimed for its position in the development of Present India.
First preference of millions
TMT bars manufactured by the company have become the first preference of India. The excellence, strength, and ductility which these bars offer have enabled the company to get an edge over its competitors.
The World Class Manufacturing
The manufacturing plant of the company in Kutch, Gujrat makes use of world-class manufacturing practices as well as machines enabling them to generate top grade steel products.
Reliable Network of Dealers
The company has been able to connect with some of the finest dealers and distributors and set up a wide-ranging network, enabling it to reach its clients and deliver products on time. The group is the sole provider of 500D LPS in India.
Innovation at the core
The group believes in innovation, it has always been the driving strength behind its endeavors. It has been delivering world class ground-breaking solutions to the construction industry and will carry on doing so, helping India put up a better future.
Largest in Gujarat
Over the years, the group has emerged as the leading manufacturer of refined steel products as well as TMT Bars Manufacturers in Gujarat enabling it to bring deliver world class products as well as help India grow.