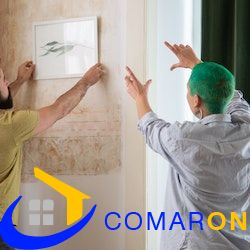 Photo Credit: pexels
The wonderful months of October and November elate your mood by bringing memorable festive season every year. After twenty days of Dushhera, Diwali illuminates our lives with luminous light. We have planned not only to fire echoing and lighting crackers, but to eat a variety of delicious dishes and last but not the least to clean and decorate our homes thoroughly. In this series of decoration by lighting earthen lamps, we do invite the Goddess Laxmi to fill our lives with prosperity and peacefulness. These lamps remove the darkness of poverty and enlighten our homes with affluence. However, in addition to this task there are many more in this list for the renovation of our home and the following discussion shall definitely help you in this regard:
1. Paint the home or put wallpaper
There is a mystifying range of colours like light pink, yellow, red, orange or many more. Application of the harmony of these paints will rejuvenate our home and add freshness to it. Use of high class paints will not only make the walls lull our eyes but also more durable. In order to inculcate a modern appearance, we can try wallpapers of different themes and textures.
2. Magnifying the looks of house entrance
Entrance is the main big impression of every residence. Its manifestation can be enhanced by keeping lush green plants here. These plants can be placed inside multi-coloured earthen pots or traditional brass or copper pots. Harmonize this look with the Diwali theme and lit earthen lamps before them to adorn the appearance more beautifully.
3. Re-do the puja room
Celebrate this Diwali in a modified puja room. Swap the old wooden work by marble or glass work. Put sunny lights, something in orange, red or green hues. A new variegated carpet can decorate this sacred place in a unique tone.
4. Transform the wall-decor of the whole household
There are never-ending options of decoration items in the market throughout Diwali. Arrangement of new paintings shall enhance the beauty of the walls. Dusting off the old pictures or idols and placing them on the cupboards in a neat and clean manner shall add a flash of decoration.
5. Change or modify your furniture
Supplement the experience of your living room by changing or modifying the furniture. Use the matching cushion covers with them to catch several stares.
6. Change the looks of the balcony or lawn
Introduction of additional plants shall give more green feeling to you and your entire family. The existing pots can be painted with bright colours for a pleasing look. Such environment will certainly give you a sense of tranquillity and peacefulness.
7. Bring charm by lights
If you have the budget, try lower lighting or substitute old fixtures. If not, attempt string lights or floor lamps. Purchase new chandelier for the living room. Through lights, the options are endless. Move to the electrical store to verify what's new this season. To be honest, lights are one of the greatest ways to make Diwali memorable.
Visit for Tips for House Renovation