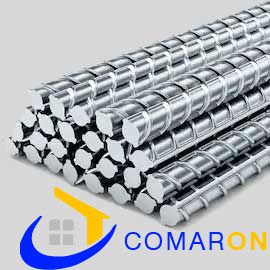 JR TMT – Finest World Class bar
J R Metal Chennai Limited is a part of J.R. Group and is a relentlessly performing company with more than 2 decades of experience in the field of steel manufacturing as well as marketing. The group wants to further invest for its backyard as well as forward integration so as to consolidate its core business activity and insulate it from market instability. The group has successfully implemented three steel plants.
The group concentrates on quality making. Quality is the goal of the association. JRM has a high-end infrastructure with completely modern and automated plant that ensures the output of the highest quality TMT Re-bars along with billets.
JR TMT Steel Price List
| | | |
| --- | --- | --- |
| Size | Price | Date |
| 16mm | Rs.57,550 MT to Rs.64,550 MT | 2021 |
Why J R Metal:
The excellence of steel can make all the difference between buildings that will end for generations. That is precisely why JR TMT stands apart from the rest:
Ribs
JR TMT Ribs are unique and diverse from other brands. This exclusive pattern guarantees cent percent bonding which outcomes in enduring more load than the traditional Re-bars. This exclusiveness also minimizes the damages to the buildings in the event of seismic activities in the area. Its research team has done extensive research to enhance the rebar bonding by concrete to enhance the permanence of the structures throughout earthquakes in many parts of the world and industrialized this Geometric RIBS for improved bonding.
Bendability
The bendability is also high since it makes the steel very ductile.
Weld ability
The bars hold low carbon as well as high manganese. This guarantees easy weld ability.
Bonding
The special designs of the bars offer exceptional bonding between the bar as well as concrete for better life.
Corrosion, Earthquake in addition to Fire Resistance
By reason of its unique Quenching process, these TMT are extremely corrosion resistant as well as suited for coastal regions. High ductility as well as elongation make these bars earthquake resistant and fit for application in seismic zones 4 and 5. Because of its composite structure it resists massive load and can also bear high temperature guaranteeing safety.
TMT Bars:
Thermo mechanically treated steel, called as TMT steel, can be described as a new-generation high strength steel holding superior properties like strength, ductility and weld ability meeting greatest quality standards at International level.
These TMT bars are manufactured from better quality billets manufactured in the same plant as per the requirements of the clients. These TMT bars are available in FE-415 and FE-500 grades for sizes varying between 8 mm to 40 mm. Particular length orders for up to 22 meters can be satisfied.
Know More about Dalmia cement price