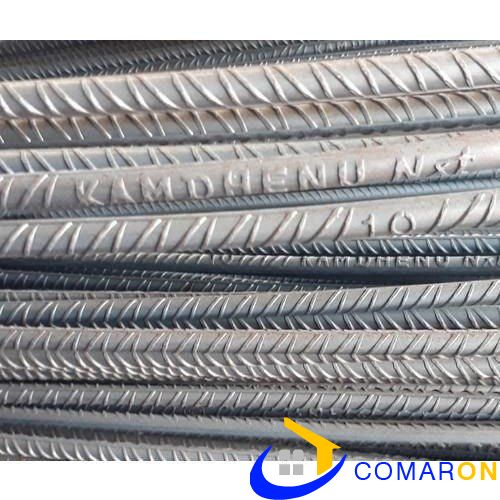 Kamdhenu Limited is a well reputed flagship company operating in the industry of steel manufacturing since 1995. In order to bring more clearness and dynamism to the operations of the group, Kamdhenu Limited ventured into Franchisee Business Model.
kamdhenu nxt tmt bars price list
Kamdhenu Saria Rate list:
| | | |
| --- | --- | --- |
| Kamdhenu Saria 12mm | Rs 55,530 / MT | As on Dec 2021 |
| Kamdhenu Saria 8mm | Rs 58,580 / MT | As on Dec 2021 |
| Kamdhenu Saria 16mm | Rs 56,530 / MT | As on Dec 2021 |
| Kamdhenu Saria 10mm | Rs 57,590 / MT | As on Dec 2021 |
| Kamdhenu Saria 20mm | Rs 56,580 / MT | As on Dec 2021 |
| Kamdhenu Saria 25mm | Rs 56,580 / MT | As on Dec 2021 |
Kamdhenu being TMT specialist, in 2013, launched KAMDHENU SS 10000 TMT Bar which is a quality product with double rib, double strength along with double safety suitable for extremely seismic zone.
Products:
Kamdhenu Nxt:
Kamdhenu Nxt is known as the product of the next generation for the reason that it has the distinctiveness to meet the requirements of the innovative engineered reinforcement structures as well as smart architectural concepts. The essential features of this high end interlock steel TMT bar are mentioned below:
Special

double angle rib design

: For a tougher interlock bond

5 times stronger bond strength between steel as well as concrete : To give additional strength to the structure

Superior earthquake resistance: Ensuring the security and protection of the building as well as structure

Superior thermal resistance: To oppose the heat flow in the constructed structure

Improved corrosion resistance: To promise longer life span of interlock steel TMT bar because of good anti-corrosion qualities

Sky-scraping ductile strength: To make certain unbreakable suppleness assuring enhanced application

Wide-ranging application series: Right chemical and physical properties create it suitable for highest reinforcement structures

Well-matched with skyline structures: Compatible for strengthening new-age high-rise structures

Tremendously economical: To make innovational products accessible for all without compromising the class
Kamdhenu PAS 10000
Kamdhenu, one of the main TMT producers in India, is the first group in the country to bring in PAS 10000, a state-of-the-art power alloy steel creation, to redefine the construction state of affairs in the country. PAS 10000 is BIS and international quality standards compliant and is right for manufacture highly durable 10000 PSI concrete.