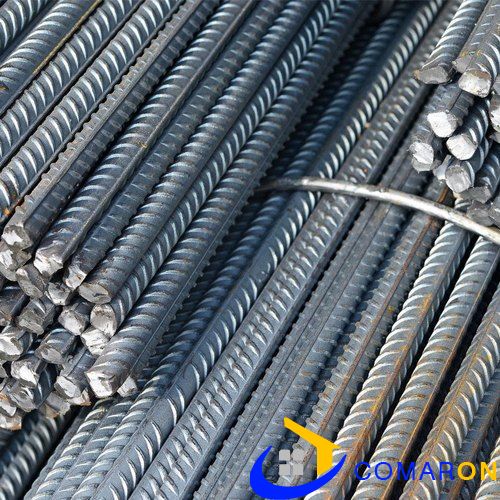 MS Life TMT: Yielding High Class Bars
MS Life TMT bars with uppermost quality steel, manufactured in India. It is a leading Mines-to-Mills primary steel producer of India producing Hot Rolled, Sponge Iron, Billets in addition to TMT Bars.
Established in 2005, the corporation has grown over the years to develop an integrated steel plant having 3 factories spread across Andhra Pradesh as well as Telangana. The high-tech manufacturing facilities are spread over 350 acres through a production volume of 250,000 MTPA.
MS Life steel is firmest growing steel company in India, having existence across South India. It is one of the few companies that assemble high-strength and progressive high-end steel for building.
As an indication of India's steel industry, it believes it is its responsibility to improve and upgrade the class of construction in the nation. It engaged in numerous CSR activities which aim to make its society better every day.
With invention at the core of its presence, it is the first steel company to produce Fe500, Fe550 and Fe600 in addition to Fe600+ grade steel bars in South India.
MS Life TMT steel bars price list:
| | | |
| --- | --- | --- |
| MS Life TMT Steel 12mm | Rs 66,355 / MT | As on May 2022 |
| MS Life TMT Steel 8mm | Rs 69,755 / MT | As on May 2022 |
| MS Life TMT Steel 16mm | Rs 66,455 / MT | As on May 2022 |
| MS Life TMT Steel 10mm | Rs 68,855 / MT | As on May 2022 |
| MS Life TMT Steel 20mm | Rs 67,355 / MT | As on May 2022 |
| MS Life TMT Steel 25mm | Rs 67,355 / MT | As on May 2022 |
Products:
MS Life Steel 600 Reinforcement Bars
MS Life Steel 600+ contains the best amalgamation of strength, ductility and a matchless quality consistency. Hard and strong, high flexibility, ductility, weld ability and it offers elongation properties of 18% to 24% because of their low carbon level and high physical properties. Its unique rib pattern design prepares the bars bond well through concrete resulting in a robust foundation. The cutting-edge technology employed in the production of MS LIFE 600 guarantees the faultless ring formation across the bar to offer it that perfect grip. Its thermo process German technologies similar to Stop-Start shears as well as patented Thermex treatment systems allow it to yield low cost, high strength, deformed bars of greater quality that are assured to meet the demands of the Civil Engineers around the globe. The stringent adherence to quality standards and strict quality measures has made MS Agarwal Foundries Pvt. Ltd the license to yield and sell bars thru this technology in the Indian sub-continent.
Visit for Cement Bag Price