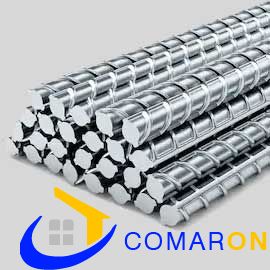 Prabal as the name signifies, it represents the most potent products. It possesses a crystal clear vision of becoming the most trustworthy and pioneering steel manufacturer in India. It is dedicated on becoming a valued and elite organization by coordinating and toning with the standards of excellent support and customer loyalty. Being a product of Salsan groups of corporation Prabal aspires to become an inventor in quality and effectiveness by delivering products as per your requirements. The company is pushing the boundaries to provide non-stop growth and benefits to its partners and make an amazing place in the industry.
Prabal TMT Saria Price
Size
Price
Date
16mm

Prabal TMT Saria

Rs.59,600 MT to Rs.67,600 MT
As on 2021
MANFACTURING STEEL
It has been evident that smart steel manufacturing does not denote the formation of smart industry. The smart manufacturing course includes smart functions for the sake of some adjustments and variations. The adjustment in the manner it sources the crude material and markets it. To be honest, everything is client-focused.
This TMT is the most noticeable in North India and it aims to become the world power internationally. Moreover, it makes efforts to cut the pollution caused by dust emissions. It has taken some technical dealings considering customer requirements and bearable growth to create quality products.
Products:
PRABAL TMT 550D:
The group makes your dreams come true with these TMT bars. It gives your dreams the highest strength with these bars.
The bars come with perfect strength and toughness for any construction. It has certain characteristics like greater strength, ductility as well as high thermal resistance. The company is offering an extensive range of construction steel as stated by the desires of the customers. It focuses on strengthening the future of our nation. Its working segments are:
Government segment

Public segment

Private segment
Grade: fe – 500, fe – 550 along with fe – 550d. These grades show that its TMT bars have high ductility.
Dimensions: 25mm, 28mm, 32mm, 8mm, 10mm, 12mm, 16mm and 20mm,.
Due to its empiric combination of raw steel and the up-to-date technology "thermo mechanical treatment", these TMT bars have become the first selection of everyone in the market. They are used in every kind of construction right from buildings to dams. These bars come with the ability to tailor sizes according to the necessities.
Know More about TMT saria price in punjab today