Prime Gold TMT Bars: Guarantee of Strength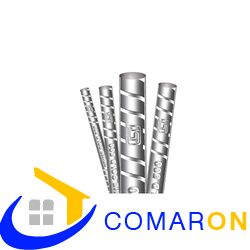 Prime Gold Group is one of the well-known and committed players in the Indian steel industry. It was set up in 1984 by Shri Pradeep Aggarwal with a purpose of offering an assured and greater quality construction associated products. PrimeGold has been fulfilling to customer requirement for TMT bars and steel products with unmatched quality to the consumers throughout India for over three decades. As one of the biggest steel manufacturers in India, The Group is a source of varieties of TMT re-bars similar to Fe-500D, 550X as well as Primegold SAIL which are manufactured by means of an advanced and most recent steelmaking and rolling technology making sure the strongest constructions.
Prime Gold TMT Price List:
| | | |
| --- | --- | --- |
| Prime Gold TMT Steel 8 mm Price | Rs 58, 200 / MT | As On Nov 2021 |
| Prime Gold TMT Steel 12mm Price | Rs 57, 400 / MT | As On Nov 2021 |
| Prime Gold TMT Steel 16mm Price | Rs 56, 600 / MT | As On Nov 2021 |
| Prime Gold TMT Steel 25mm Price | Rs 56, 100 / MT | As On Nov 2021 |
TMT bar Producer:
Being a Delhi based steel Manufacturing Corporation; Prime Gold has been supplying ultimate quality TMT bars or else TMT Saria under their own trademark name, 'Prime Gold TMT Bars'. They contain a strong chain of dealers and distributors across the country.
Location:
Major Indian locations where Prime Gold TMT Bars are well-liked are Delhi NCR, Tamil Nadu, Kolkata, Gwalior, Jharkhand, Raipur, Gujarat, Punjab, Hyderabad, Andhra Pradesh, and Uttar Pradesh. The services as well as products of Prime Gold is extremely demanded by a huge variety of robust recipients across the globe like Reliance Communications, Godrej, Prestige Group, Fresco food services, Ajnara India Ltd, Omaxe, JMD quality constructions, Chartered housing ltd, etc.
Excellent Quality of TMT Bars:
Primegold TMT Steel Bars own higher tensile strength than its competitors, building it a unique choice for new age as well as demanding construction. Due to improved properties and higher flexibility, Prime gold TMT Bars lend on assured grip which guarantees superior resistance against earthquake.
To Know Cement Price in Delhi Visit: Cement Price Today