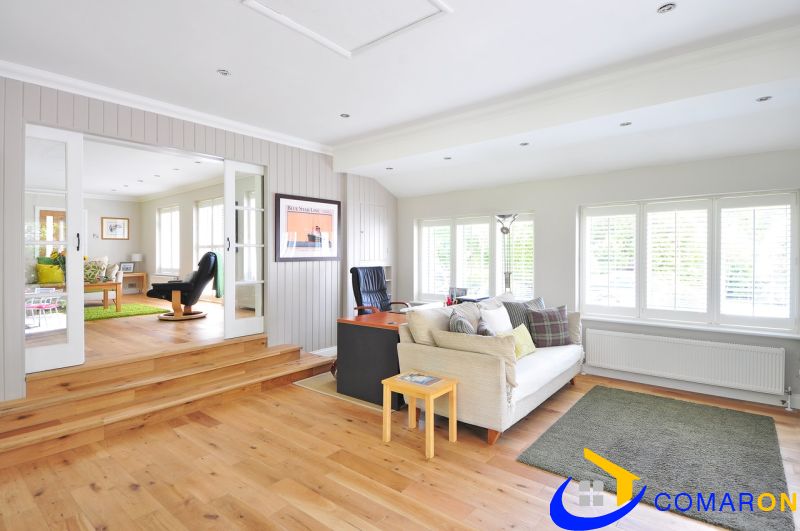 Saint-Gobain designs, produces as well as distributes futuristic materials along with solutions to deliver well-being.
Aesthetics and Performance
uPVC Profiles from Saint-Gobain brings in an exclusive geometry by its patented Zip Welding as well as WinSteel reinforcement (7X improved corrosion resistance than normal steel)
The company offers uPVC frames in colours and textures to enrich the aesthetics of your home interiors.
Renovate your living space with its Windows.
It offers eight major types of windows tailored to the needs of each of your living space targeting to truly convert your outlook
Sliding Window
Sliding windows integrate shutters which float on rollers to the left as well as right. These windows do not take additional space when open and are perfect for hard-to-access or jammed spaces.
Bay Window
These windows project outwards from the outside wall. They are a blend of three or more windows fixed at numerous angles. These windows look comfortable, create further space and bring in extra light.
Combination Window
This window allows full design elasticity as it can pool several window styles within a particular frame. These windows address precise light as well as ventilation requirements.
Tilt and Turn Windows
Through a distinctive hinge mechanism, these windows can open sideways similar to a casement window as well as also tilt at the top for mild ventilation.
Fixed Window
The window does not open as it is permanent on all sides. It is perfect for areas which do not need ventilation but require high acoustic as well as thermal comfort.
Casement Window
It opens in an inner or external direction as per the window kind. It is fit for bedroom, living room and kitchen as they can open completely to allow extreme air flow
French window
These windows are a pair of casement windows located on the outside wall as well as reaching the floor. They characteristically open on to a garden or balcony despite the fact functioning as both windows as well as doors.
Awning Window
These windows are hinged on the top and open towards the outside from the bottom. These windows deliver excellent ventilation as well as decrease water ingress even when they are open.
Visit for Benifites of uPVC windows