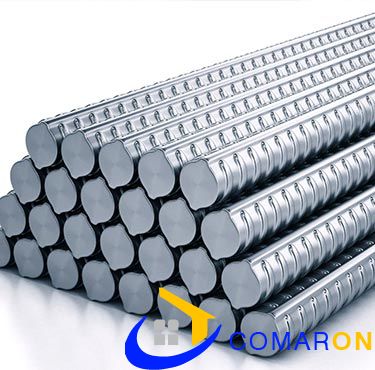 Shree Om TMT: Bringing the Sky Nearer
Shree Om Steel is a renowned name in Maharashtra steel industry. The group not only believes in dreaming high, but also achieving high objectives. It always adds extra values to its products as well as services through its innovations. In this regard, it has planned to expand its production capacity very soon.
The main priority of the group is pioneering the product market through finest class and price offerings, along with materialization of greatest level of customer satisfaction. It is moving in this expedition by leaps and bounds.
Shree om Steel Rebar Price

| | | |
| --- | --- | --- |
| Size | Price | Date |
| 12mm | Rs.56,550 MT to Rs.64,550 MT | 2022 |
Also Know about TMT Steel Bar Thickness
SHREE OM THERMEX 500 TMT:
Shree Om 500 TMT bars are manufactured from the patented 'Thermex' process. They are undoubtedly better option over their competitors. They not only provide greater strength, elongation, robustness and concrete adhesiveness, but also increased savings in steel which is one of the country's most valuable resources.
Product Range:
Size – Diameter from 8mm to 32 mm
Grade – Fe 415, Fe 500, Fe 550 D, Fe 550 and Fe 500 CRS according to IS 1786
Product Embossing – The product is embossed with the ISI mark and its brand name is there at 1 meter interval along its length
Why Shree Om TMT:
Greater elongation – The Company guarantees minimum 15% elongation.
Improved corrosion resistance – There are no traces of corrosion or rusting even after a long interval.
Thermal permanence – It can be employed even at high temperatures up to 600 degree Celsius without any drop in strength.
Remarkable straightness – Impeccable straightness is promised.
Earthquake resistance – Greater elongation guarantees higher security.
Greater weld ability – Outstanding weld ability is accomplished due to optimum chemical composition.
Greater ductility – It has excellent ductility.
Prominent ribs – The bar possesses noticeable rib patterns.
Visit for Top Cement Brand in India