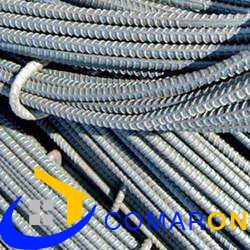 SHRISHTI TMT: Making the Structures Long-lasting
SHRISHTII TMT is renowned name in the field of Iron and Steel industry. It has been manufacturing steel for a long time and has earned reputation in this segment.
NAV DURGA FUEL PRIVATE LIMITED is Star Company of the SCAN GROUP of Companies. The group was amalgamated in 1996. It began commercial operation with setting up of an automatic rolling mill at Ramabahal close to Rajgangpur in the Sundergarh district of Odisha. The business commenced manufacturing unit and regarded make "SHRISHTII".
Also know about TMT Saria price in Chhattisgarh
Over the years, the group has added plentiful upstream as well as down-stream value adding connection to attain healthier control over its processes, greater quality, widen market, penetration and raise productivity concurrently reducing the cost.
Shrishtii TMT Rebar Price List
| | | |
| --- | --- | --- |
| Size | Price | Date |
| 12mm | Rs.55,550 MT to Rs.62,550 MT | 2021 |
Benefits:
HIGH TENSILE STRENGTH
These TMT rods are a distinctive grade of TMT bars that are more reliable in strength and capacity to bear the incessant load. The bars are ultimate for heavy loads structures identical to making flyovers, dams etc. along with other critical structures where high yield stress is essential without compromising on ductility.
Earthquake – Resistant Value
These TMT rods are extremely resistant to earthquakes, contrasting to ordinary, weaker rods. Due to its even weight and cross section, it can survive heavy pressure for lengthier periods of time.
Even Weight
Due to its even weight and cross section, the rods can endure heavy pressure for longer periods of time. Normal rods, with changing degrees of strength at diverse sections, make constructions weaker and escalate costs.
Superior Bendability and Gripping Power
The seamless chemical and mechanical properties let the rods to bend effortlessly, without breaking. Its uniformly designed ribbed pattern endows it with larger gripping power, which conveys solid strength to any critical structures.
Lower Carbon Section
The rods are easy to weld and do not lose strength for the duration of welding process, unlikely usual rods, due to their low carbon composition.
High Temperature Resistant
When usual rods lose power at around 300°C, these rods stay super strong as well as super harmless even at 500°C.
Visit for Goel TMT Saria price