Recent urbanization, development of real estates, never ending requirements of high buildings, government initiatives like smart Cities, upgrading of railways and airports have witnessed a soaring demand in elevators. In order to meet the end user expectation, elevators as well as escalators manufacturing companies are paying attention more on building smart and proficient elevators across a variety of end use segments.
Moreover, as security is the fundamental parameter that needs greatest attention, ensuring security and protection throughout its use through incorporating today's next gen technologies is supposed to also be taken as the core essential that companies manufacturing elevators along with escalators require focusing on at the same time as manufacturing these machines.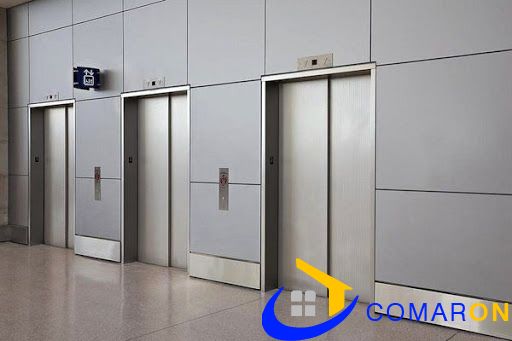 Additionally, choosing the correct manufacturing company will define the real end user experience of elevators as well as escalators since it depends on the toughness of its manufacturers while it comes to developing new products as well as upgrading the existing ones with absolute support services. Followings are the top brands of elevator manufacturers. All these brands are available in our Cameron Group and they are away just at your phone call to us:
Fujitec
This brand provides vertical transportation apparatus and solutions together with elevators, escalators as well as auto walks.
Cube Elevators
This company provides hydraulic powered industrial systems for vertical transportation like Hydraulic Lifts as well as Hydraulic Elevators along with AMC services.
KONE Elevator India
The brand provides world-class elevators and escalators, in addition to solutions for maintenance and transformation.
Hitachi Lift India
The company offers setting up and maintenance services for vertical transportation systems like elevators and escalators in addition to moving sidewalks.
Otis Elevator Co.
This brand presents industry-leading elevators, escalators, moving walkways in addition to related apparatus.
Mitsubishi Elevator India
It offers a broad range of elevators, escalators along with accessories to the premium segments of hotels as well as offices.
Rachna Elevators & Cranes
The company Offers a wide range of products like Capsule(Observation) Elevator, Freight Elevator, Car Elevator, Passenger Elevator etc.
Thyssenkrupp Elevator
This brand provides elevator & escalator systems along with airport & home solutions in conjunction with modernization services.
Schindler Group
The company offers urban mobility solutions like elevators, escalators, moving walkways in addition to system modernization along with transit management services.
Zion Lifts
The firm offers Capsule Lifts, Home Lifts, Goods Lift, Glass Lifts, Freight Lifts, Hydraulic Lifts, Hydraulic Goods Lift, VVVF Drive Operated Lifts and so on.