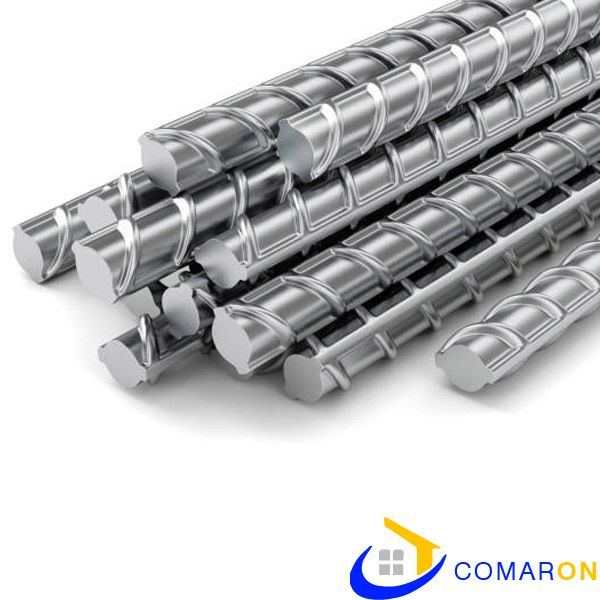 Top TMT Brands in 2023 in India
TMT bars contain superior tensile strength and higher elongation value, which ultimately means you require less amount of steel for the same magnitude of construction. In addition to reducing the cost of raw materials, they also save money on transportation as well as storage. That is the reason; TMT steel bar industry has grown by leaps and bounds since the last decade.

The prospective growth change for the TMT steel bar industry between 2021 and 2026 is 153.02 million tons, according to the latest market analysis. The report also recognizes the market to observe a decelerating growth drive at a CAGR of 3.50% throughout the forecast period.

There are a number of prominent players active in this segment and they have exhibited the iron of their mettle in this area:
SNO

TMT Brands

1

Jindal Panther Steel

2

TATA Tiscon Steel Bars

3

Essar TMT Bars

4

Visa Steel

5

Shyam TMT Bars

6

JSW Neosteel

7

SRMB Steel Bars

8

Kamdhenu Steel

9

SAIL

10

Vizag Steel
Jindal Panther Steel:
Created from the virgin iron ore by universal steel making and rolling course, Jindal TMT rebar is acknowledged for its supreme quality in terms of strength, security, ductility and bendability to ensemble with modern needs of leaner, quicker and tougher structural construction.
How to Calculate 10 mm TMT Steel Bar Price
Grade: FE 550 D.

Shade: Iron Colour.

Length: 12 metre every pc (39 feet 5 inch)

Weight per Pcs: 7.50 Kg per Pcs.

Approx Rate: Rs. 679 per pc (Rate Calculation : 7.45 kg @ Rs. 91.2/ kg = Rs. 679 per pc (approx.)

Packing Nature: Bundles.
TATA Tiscon Steel Bars
Tata Tiscon, India's primary GreenPro Specialized rebar brand, has launched a new and greater rebar titled 'Tata Tiscon 550SD (Super Ductile)'. The product has directed the product trip from Fe 415 to Fe 500D to Super Ductile rebars and currently 550SD. The new GreenPro branded eco-friendly rebar is in fact the next generation innovation in rebar equipment and will provide additional safety and strength, effecting into savings for the consumers.
More Strength = More Savings
More load carrying ability of the rebars. For a certain design load, fewer number of rebars or else decreased diameter is mandatory.

Minimum YS of 570*MPa

(Higher than IS1786:2008 – 550MPa)
Straightforwardly carries design load without any operational cracks

Enhanced design leads to decrease steel consumption

Up to 6% savings on steel amount.
Essar TMT Bars:
Essar Steel are manufactured in cutting-edge process plants in India as well as are BIS-certified in compliance with IS 1786 specifications for Fe 500 and upper grades. The product is tested as well as certified by SGS India Private Limited and emanates with the assurance of class that is the hallmark of the Essar trademark.

Stecol International Private Limited is leading product in trade of TMT bars by Essar TMT. With existence in Gujarat, Maharashtra, Telangana, Karnataka, Tamil Nadu, Rajasthan, Kerala and Madhya Pradesh and several other states of India, it plans to enlarge to other regions, as well as have a pan-India reach.
Visa Steel
VISA Steel offers diverse sizes of Bars and Wire Rods thru size vacillating from 5.50 mm to 63 mm for countless applications.

VISA Steel Limited is a mineral as well as metals company located in the Kalinganagar industrial compound of Jajpur, Odisha, India through a 1.5 million ton integrated special as well as stainless steel manufacturing plant. The company Visa Steel has its registered office in Bhubaneswar. Its corporate office is in Kolkata and possesses branch offices across India.
Shyam TMT Bars
Shyam Steel makes it the paramount TMT bar in India for the reason that it creates them with a precise 500D grade that magnifies the strength in contrast with other ones. They play an essential role in heavy structures for instance dams, flyovers along with bridges. This is owed to their high ductility which lets them to handle a lot of pressure, stress in addition to load.

Being the top TMT bar in Kolkata, West Bengal, it is often in high demand from industries for example Port development, Oil, Road and Bridge Construction, Power, and Gas extraction. By reason of the increased toughness, it becomes a recognizable choice in big construction projects.

On Aug 30, 2022, TMT bar producer Shyam Steel on Tuesday stated that it plans to double its turnover to Rs.9,000 crore in the next 3 years. The corporation clocked a revenue of Rs.4,500 crore in 2021-22.
JSW Neosteel
JSW NEOSTEEL is unbreakable high strength HYQST

JSW Neosteel 550, JSW Neosteel 550 D along with JSW Neosteel 600 and JSW Neosteel CRS
What is the actual CAGR of JSW Steel?
SRMB Steel Bars:
SRMB Srijan Private Limited is in fact an IMS (ISO 9001:2015/ISO 14001: 2015/OHSAS 8001:2007) specialized 6 decades-old Primary Steel Manufacturer (categorized by Joint Plant Committee under Ministry of Steel). It manufactures TMT bars, CRS TMT Bars and Structural items through a turnover of more than 1500 crore every annum. The SRMB group has a up-to-date integrated steel plant in Durgapur (West Bengal) which produces steel semis (billets) from iron ore.

It is the first TMT bar manufacturer in India to make known to anti-corrosive film galvanized TMT bar branded as SRMB AZAR in 2006.
Kamdhenu Steel Bars:
Features:
Heightened strength joint with high ductility

First-rate weldability without loss of strength at welded joints

Improved ductility as well as malleability

High thermal resistance

Earthquake resistant

Substantial savings in cost of steel
The Kamdhenu Group is observing a brand sales turnover of Rs.22,000 crore thru its steel business by the fiscal year 2023-24, its Chairman & Managing Director (CMD) Satish Agarwal stated.

When enquired about the timeline for the target, Agarwal informed in the financial year 2020-2021, the company's inclusive brand sales turnover was Rs.2,000 crore as well as the Group aims to achieve the assumed target by the 2023-24 fiscal.

Agarwal supplementary said that the government spending on infrastructure, its emphasis on the progress of roads, ports, airports, railways, mass transport, waterways, as well as logistics infrastructure, and PM AWAS Yojana will direct to demand formation for steel.

Agarwal further articulated the demand for class class of Kamdhenu Sariya from the housing sector in India is budding at a rate of 6-8 % compound annual growth rate (CAGR) per annum, the market size of his enterprise in the organized TMT section is about 25 lakh tonne.
SAIL TMT Bars:
SAIL TMT bars provide greater load management, with better weldability, bendability, in addition to consistent quality. They can be simply leveraged across an extensive collection of applications, which is why they are the favourite TMT bar for numerous developers countrywide.
Is sail steel top class for house construction?
SAIL offers the unsurpassed quality TMT with exceptional bendability. That is not enough! These TMT bars have decent weldability and upper fatigue resistances on dynamic loading. It is the greatest choice if the construction site is set in coastal areas.

The company posted its commercial performance for the 1st quarter of the present financial year 2022-23 (Q1 FY 23). It saw a growth of 16.4% in its income from operations in Q1 FY23 over corresponding period previous year. It also recorded the greatest ever Q1 production.
Vizag Steel Bars:
RINL-Visakhapatnam steel plant has attained profit before tax (PBT) of Rs.835 crore thru a sparkling turnaround performance all through 2021-22, as per its Chairman & Managing Director Atul Bhatt. Vizag Steel is one of the best TMT Steel Bar.

He praised the collective for achieving the greatest ever sales revenue of Rs.28082 crore which is 35% greater than the previous best.
NOTICEABLE FEATURES OF VIZAG TMT BARS
Visit for Top TMT Steel Bar in India