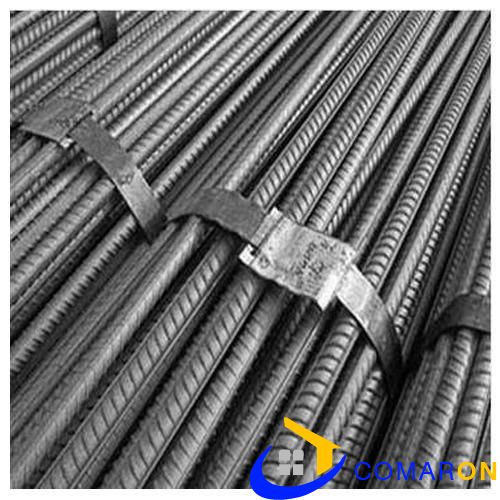 Owing to their durability, lightweight as well as high performance, these products are renowned. Under experts'' observation, Durgapur TMT bar is manufactured using high-grade metal alloy at the well-developed production unit. Features: Highly strength.
Durgapur TMT steel bars price list:
| | |
| --- | --- |
| Durgapur TMT Steel 12mm | Rs 56, 000 / MT |
| Durgapur TMT Steel 8mm | Rs 59, 500 / MT |
| Durgapur TMT Steel 16mm | Rs 57, 200 / MT |
| Durgapur TMT Steel 10mm | Rs 58, 460 / MT |
| Durgapur TMT Steel 20mm | Rs 57,050 / MT |
| Durgapur TMT Steel 25mm | Rs 57,050 / MT |
Durgapur TMT bars are exceptional:
TMT bars which are super ductile with outstanding bending ability, welding ability along with yield strength can be used for all types of construction purposes. Superior Quality TMT Bars which are manufactured in Integrated Steel Plant in Durgapur are most suggested for all civil construction plus retail purposes as well.
Mechanical Properties of The Durgapur TMT Bars

Dimension

0.2% Proof Stress /YSN/ per mm2 (min)

Full Elongation at max force (Percent)

5.5mm

528

7.70

8mm

534

8.80

10mm

534

8.20
Cost of Durgapur TMT bar:
Mild Steel Durgapur TMT Bar for Construction Purpose, Grade: Fe 500, Rs 58700 per metric
What property do the TMT bars contain?
TMT bars have advanced thermal stability and can preserve more than eighty percent of its ambient temperature yield strength at 300°C. Durgapur TMT bars have better elongation properties which control the inelastic deformation during construction.
Why steel bars are made ribbed?
The Ribbed on TMT Bars enlarges the strength. It distributes the load uniformly across the TMT bar. Ribs ensures improved grip in concrete. It decreases the possibility of slipping for the duration of construction.
Why is the rebar ribbed?
Rebar's surface is frequently "deformed" through ribs, lugs or indentations to encourage a better bond with the concrete and diminish the risk of slippage.
What is actually TMT reinforcement?
TMT reinforcement steel is brought into play in reinforced concrete construction to offer better strength in tension, bending, trim as well as in compression. TMT steel in fact stands for Thermo Mechanically Treated steel.
How many grades are available in TMT bar?
There are eleven grades in TMT Bar. Nevertheless, commonly utilized grades are - Fe- 500, Fe- 550, Fe- 500 D in addition to Fe- 550 D. Fe- 550 is the strongest among them.