Shree TMT Steel for Incredible Performance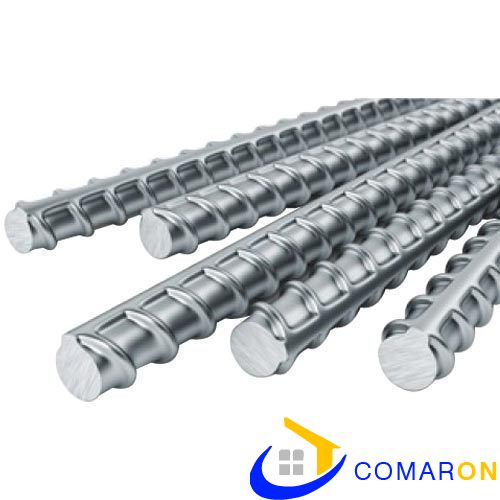 Using cutting-edges techniques, Shree Group manufactures high-end TMT bars for quality grade infrastructure as well as real estate projects. SHREE TMT bars are well-known for their greater strength, ductility, bending ability along with welding ability. All its processes are approved by the BIS. In fact, the company is one of the very few firms in India with a BIS license to produce TMT bars up to the Fe 550D grade.
Products:
Devashee Ispat has a committed R&D department, encompassing of metallurgists, TMT rolling experts as well as structural engineers, whose chief goal is to constantly endeavor to improve on its end product so that the group can deliver the most cost-effective as well as high quality solutions to the construction segment. Keeping in row with the vision, in 2017, the group launched its innovative product SHREE TMT XTRA 550.
These next-gen bars exhibit a unique & pioneering 3X (Rib on Rib) pattern which facilitates enhanced bonding with concrete. This in turn ensures that builders need lesser steel to put up their structures, ensuing in great cost savings. In addition, all the bars are of Fe 550 grade, which is the uppermost possible grade available, appropriate to withstand massive stress, ideal for large and complex buildings.
When you pick SHREE TMT XTRA 550, not only do you have the benefit of a superior product which functions more competently, but you also acquire it at a cheaper price on the whole.
Varity Price / Quantity
| | |
| --- | --- |
| Shree TMT Steel 12mm | Rs 61, 000 / MT |
| Shree TMT Steel 8mm | Rs 61, 550 / MT |
| Shree TMT Steel 16mm | Rs 62, 200 / MT |
| Shree TMT Steel 10mm | Rs 62, 460 / MT |
| Shree TMT Steel 20mm | Rs 61,050 / MT |
| Shree TMT Steel 25mm | Rs 61,050 / MT |
Why Shree TMT:
MADE simply FROM BILLETS
TMT bars rolled from billets are extreme more superior to the bars prepared from ingots. That's why, Devashree Ispat has a stringent policy of using merely billets to produce steel bars.
SAIL APPROVED
Devashree Ispat was chosen by the Steel Authority of India Limited as a translation agent to assemble SAIL TMT bars in 2010 for a three year period. This in itself stands as a evidence to its premium standards of manufacturing as well as quality checking.
completely AUTOMATED ROLLING MILL
The PLC system in its rolling mill is from ABB, a celebrated Swiss-based company. Due to developed automation, the group can ensure uniformity in quality with the help of specific computer programs.