PVC stands for polyvinyl chloride. It is a very general, flexible form of plastic discovered in everything from cable insulation to clothes. Nevertheless have you met PVC's firm and tough complement, uPVC?

uPVC stands for Unplasticized polyvinyl chloride, which is much harder than PVC, making it the ideal material for the construction business. In fact, uPVC is an admired material for window as well as door frames.
What is really uPVC plastic?
uPVC is a well-built, stiff and robust plastic. It also provides a robust foundation for double glazed window along with door units. The reality that it's BPA-free also denotes that uPVC can be employed in medical and dental apparatus without the fear of pollution. uPVC is often employed in dental retainers for its strong and non-toxic distinctiveness.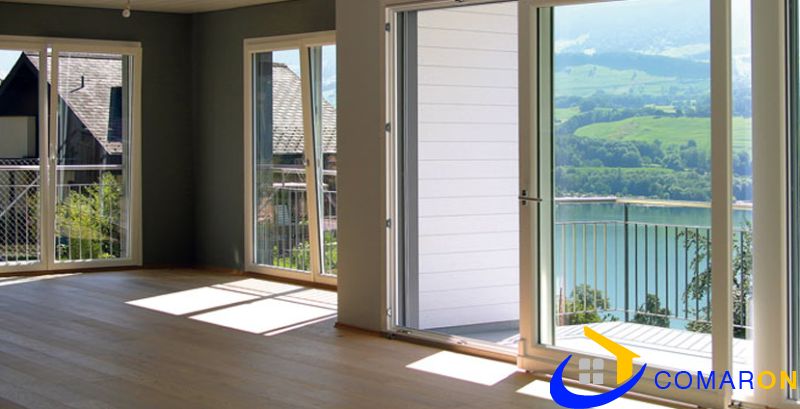 The top features of uPVC as a substance
• Does not bend in hot temperatures
• Long-lasting and durable
• Recyclable
• BPA-free
• Trouble-free to maintain
• Opposing to chemical erosion
• Reasonably priced and easy to produce
Why are uPVC door as well as window frames favored by homeowners?
Thus what's all the publicity about uPVC windows as well as uPVC doors? What makes it the perfect material for these frames? European homes have marked uPVC window as well as door frames for decades, realizing this firm plastic's superior insulating qualities to metal. Followings are just a few reasons why the homes can also profit from the installation of uPVC windows as well as doors:
Long Life
uPVC window and door profiles contain a life expectancy of approximately 25 years because of the firmness and strength of this rigid plastic. These products are designed to keep hold of their vibrancy of color all the way through their whole lifecycle. They are tested in harsh temperatures to make sure that fading does not take place because of solar radiation.
Simple Maintenance
Low maintenance window sills are a massive advantage for homes, offices as well as commercial buildings. The truth that uPVC is not influenced to annoying tribulations like rust, rot and mould denotes that these window sills do not require to be cleaned often. Nor do they have to to be coated with unique substances to ward off bacterial growth or thwart chemical reactions from taking place, as with timber as well as aluminum profiles. All you require is a sponge along with a bucket of warm, soapy water to get rid of dust and dirt!
Weather Resistant
uPVC door as well as window frames are amazingly resistant to rain, wind, rust, rot in addition to chemical erosion. uPVC will not port moisture or else breed mould. Neither will it fade, distort or peel during hot summers. Moreover, these doors and windows have been designed and tested, so that can bear the force of wind of a hurricane. These doors and windows add a striking level of security to buildings of all kinds.
Energy Competence
Last of all, and most importantly for a lot of home and business owners, uPVC window frames spectacularly enlarge the energy competency of your home. The material is a fantastic insulator, assisting your largely window unit to carry on your building cool in summer as well as warm in winter. uPVC profiles, not like aluminum frames, do not conduct heat, as a result preventing elevated temperatures from entering your residence in the hotter months.
This signifies that your air conditioner does not have to act as hard to keep your building cool. While uPVC window frames are mingled with double glazing, you may come across that you hardly require to switch on your AC system in any way. uPVC window frames can dramatically bring down your electricity bill each quarter, which is fine for both your wallet as well as the environment.